WhatsApp Messenger Spy (Android & iPhone only)
WhatsApp was estimated to deliver over 10 billion messages each day in the final quarter of 2011-(BGR)
WhatsApp is a great app that smartphone users have been seduced by in mass hordes in a very small span of time. So much so that mobile carriers and SMS services are under threat. This service is quickly becoming the new way of texting and hence keeping an eye on your kid's inbox is not enough to know what goes on in his life. It is important to keep a check on your kid's WhatsApp Messenger and see who they have been interacting with. To keep track of messages on the WhatsApp Messenger, MobiStealth offers an invaluable product. Mobistealth is regarded as the best WhatsApp spy tool as it helps you keep a close eye on your kid's WhatsApp messages. With the help of this WhatsApp Spy Software, you can:
View the messages being sent and received through the App
Know which individuals are being sent messages
Get an idea of all the contacts that are on WhatsApp
Get logs archiving the conversations regularly
Access the retrieved information from a convenient online interface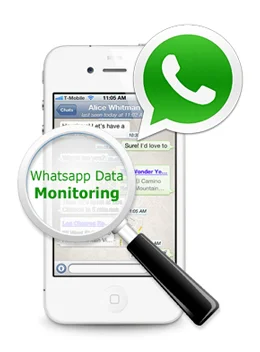 How WhatsApp Chats are Logged
WhatsApp chats and contact details are copied by Mobistealth's expert app and then sent to the Mobistealth servers. Here all the information is processed and then sent over to your online dashboard for easy review and checking. The online dashboard helps you remotely monitor the incoming and outgoing WhatsApp messages on the target phone from anywhere and at any time.
---
How Helpful is Mobistealth WhatsApp Spy Feature?
As the realm of texting transforms and expands into the world of apps, Mobistealth ensures that it maintains its expertise in the field of stealth information retrieval. With Mobistealth software, you can access WhatsApp content and make sure that your kids are not chatting with strangers and employers can make sure that company secrets are not being disclosed using company owned devices. Mobistealth ensures complete satisfaction and 100% success at delivering WhatsApp Messenger logs. Mobistealth effectively monitors WhatsApp messages on all leading mobile platforms including Android and iPhone. That is the reason why Mobistealth is considered to be the best WhatsApp spy Android and WhatsApp spy iPhone app.
Available on :

We are
compatible

on all

carriers