Video Logging
43% of daily internet users aged 12-17 video chat via applications such as Skype, compared to 31% of weekly users, and 1% of those who use the internet less often. (PEW Research Centre)
Young adults and teens use video on their mobile more than we think. And this is something which can worry any parent. If you want to make sure that your kids are not making inappropriate videos of themselves, MobiStealth has the solution for you. With its advanced software technology, MobiStealth can help you:
Monitor saved video chats taking place through any mobile apps
Get alerts when new videos are recorded
Get a complete log including date, duration and time of all videos
View all video recordings being saved on the phone
Access all the information regarding video usage from your personal online dashboard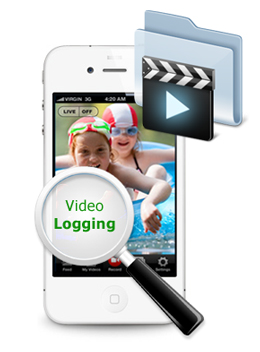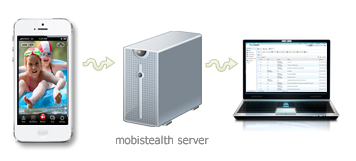 How Video Logging Works
Mobistealth keeps a track of every video that is captured through the eye of the smartphone's camera by detecting where the videos are lying on the device's storage or SD card and uploading those on to the user's panel for easy viewing.
---
Make it or Break It Feature
The whole point of this feature is to keep a more vigilant eye on your kids. There have been incidents where teenagers have made some inappropriate videos of themselves and then those got uploaded on internet. Now Mobistealth makes it possible for the parents to make sure that kids are not taking videos of themselves which can be dangerous if they get into wrong hands.
Available on :

We are
compatible

on all

carriers