How WhatsApp Monitoring Keeps Your Loved Ones Safe on the App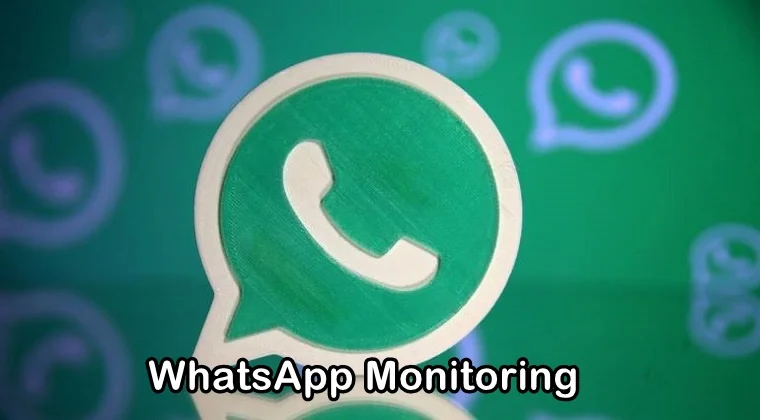 The use of instant messaging apps like WhatsApp has momentously increased, thanks to technology and the internet. While we encourage our loved ones to use WhatsApp for their daily communication, we tend to overlook that apps like these could also be loaded with online threats. Thankfully, WhatsApp monitoring tools have been introduced to keep the online dangers at bay.
Online threats like pedophilia, cyberbullying, sexting, pornography, etc. are commonly found on instant messaging apps, especially WhatsApp. Every type of user is allowed to use WhatsApp for sending/receiving instant messages to others. The problem is, the platform has no restrictions for people with bad intentions.
You may never know who gets access to your loved one's mobile number and adds them on WhatsApp to send them inappropriate messages. In order to make sure your loved ones stay away from the bad people on WhatsApp, you must make use of WhatsApp monitoring solutions such as WhatsApp spy app.
What Does WhatsApp Spy Mean?
WhatsApp spy refers to all the applications, programs, and software used to spy on someone's WhatsApp account. WhatsApp spy is all about keeping track of someone's WhatsApp activity. When you keep track of someone's WhatsApp account, you will get access to the messages they have exchanged with others on the platform including all the photos, videos, text messages, voice notes, etc.
WhatsApp spy tools help you see whom the target person has exchanged the messages on the platform. This is especially helpful when a concerned parent wants to spy on their child's WhatsApp messages to keep them safe from the online dangers lurking on the app.
Apart from helping out concerned parents, WhatsApp spy tools are also helpful for any person who wishes to spy on their partner's WhatsApp private messages. A spouse can use a WhatsApp spy app to find out whether or not their partner is cheating them behind their back by talking to someone else on the platform.
On the other hand, WhatsApp monitoring tools can also be used by employers who want to keep track of who their employees exchange messages during the office hours. This is done to ensure employees are not leaking any confidential information of the company with a third-party on WhatsApp.
WhatsApp Spy App Fights Against Online Dangers
WhatsApp spy app has been regarded as an effective tool in fighting against online dangers like pedophilia, sexting, cyberbullying, and pornography. Young children and teenagers are exposed to these online threats more than the adults as they are gullible and can easily be tricked by evil-minded people on the app.
As there are no specific privacy features on WhatsApp, it is quite easier for a person to track down a child's phone number and add them on their WhatsApp account. They can send them introductory messages on the app and make them believe they have added them on the app to become friends with them.
Children who are innocent are easily tricked into believing they have found real friends on the app. After befriending them, the sexual predators then demand inappropriate photos and videos from them in order to use them for blackmailing purpose. Pedophilia is quite common on WhatsApp and should be dealt with properly.
Other than pedophilia, cyberbullying is another online danger that needs to be tackled. The majority of children get cyberbullied on WhatsApp but they rarely talk about those incidents to anyone. Text messages filled with harassment, abuse, and mockery are hurled at them. These messages can also be of threatening nature.
Fighting against these online dangers is important because they can have disturbing effects on the wellbeing of a child. Parents must use a WhatsApp spy app to monitor their children's activity and help them keep safe from online dangers.
How WhatsApp Hack Tool Keeps Your Loved Ones Safe?
WhatsApp hack tool is a computer program or application designed to keep your loved ones safe on the platform. In fact, it is a cell phone monitoring solution with WhatsApp monitoring being one of its primary features.
These monitoring solutions were designed to keep track of someone's mobile phone or computer as well as their online activity. Instant messaging apps like WhatsApp are also monitored using the same monitoring solutions.
Apart from WhatsApp monitoring, a cell phone monitoring solution is also capable of providing other advanced surveillance features such as call recording, tracking text messages, tracking location, surround recording, tracking web browsing, tracking social media apps.
So how does a WhatsApp hack tool help in keeping your loved ones safe on the platform? Once you download and install the WhatsApp hack tool on your target's cell phone, the tool begins keeping track of their entire WhatsApp activity and sends the information to your online dashboard.
The same online dashboard is the place where you can remotely monitor their WhatsApp activity from anywhere and at any time. The credentials to the online dashboard are provided to you by the developer of the WhatsApp hack tool.
WhatsApp Hack Online Has Become a Necessity
Using WhatsApp hack online tools such as WhatsApp spy app to keep your loved ones safe on the platform has become a necessity in today's digital age. These WhatsApp hack online tools serve as an effective method to hack someone's WhatsApp account.
WhatsApp monitoring tools need to be utilized to their full capacity to make sure your loved ones stay protected from the online dangers on the internet. Children often do not want their parents to invade their privacy on the app, therefore parents have to make use of WhatsApp spy apps to monitor their private conversations.
For those who are looking to monitor their closed one's WhatsApp activity, they should start using WhatsApp monitoring tools. Several efficient and reliable WhatsApp spy apps are available in the market, enabling you to keep a close eye on your loved one's WhatsApp chats.
---