This WhatsApp Spy App Lets You Monitor Someone's WhatsApp Without Them Knowing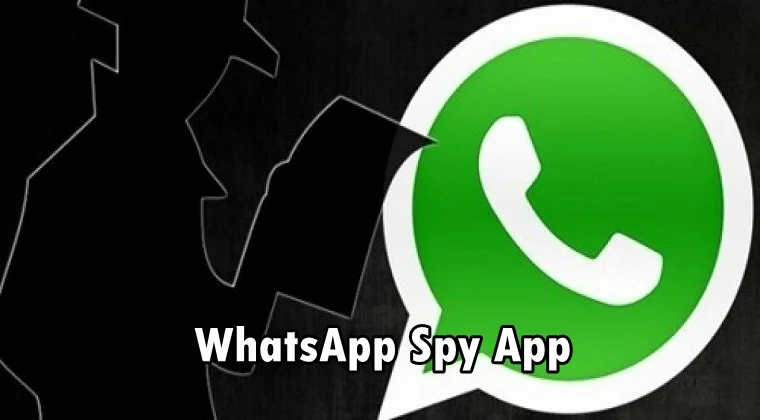 Have you ever wished to monitor someone's WhatsApp account without letting them know? We know about a WhatsApp spy app that allows you to spy on someone's WhatsApp messages without them knowing. Let's talk about this spy app in detail.
Before we go on to explain how this WhatsApp spy app lets you secretly monitor someone's WhatsApp messages, we need to tell you why you would want to do that.
You would be tempted to spy on someone's WhatsApp messages for several reasons. Do you think your children are hiding their WhatsApp conversations with you? Do you feel they are talking to someone they shouldn't? Do you fear your employees might leak your company's confidential data to a third-party? Do you think your employees are wasting their time chatting with friends on WhatsApp? Do you think your partner is cheating on you?
If all of these concerns are circling in your head, then its time for you to find out what your target is doing on WhatsApp and what exactly they have been talking about. You need to find out what messages your target is sharing with others or what media files they have been sharing on the social media platform. For this purpose, you need to get your hands on the WhatsApp spy app.
Mobistealth is the Best WhatsApp Spy App
Mobistealth is an advanced monitoring solution for your digital devices including mobile phones and computers. This monitoring solution comes in both forms - computer software as well as mobile application.
It lets you spy on someone's Whatsapp activity. However, this is just one part of it. This monitoring solution is capable of doing a lot more since it offers a bundle of surveillance features including monitoring someone's phone calls, text messages, web browsing activity, tracking location, etc.
The reason why we have accredited Mobistealth as the best WhatsApp spy app is that it lets you secretly monitor someone's WhatsApp conversations. It means your target won't be able to find out that a WhatsApp spy tool has been deployed on their mobile device.
Mobistealth lets you monitor someone's WhatsApp conversations that take place on their mobile phone and also provide you with full details of their conversations. As soon as this WhatsApp spy app is deployed on the mobile phone, it will start recording their WhatsApp messages and then share that information on your Mobistealth user account.
Basically, what this WhatsApp spy app does is, it helps you view all your target's WhatsApp chat conversations. It makes you find out all the names and the numbers of people your target has been communicating with. You can also get the time and date stamps of the conversations to find out when each conversation took place. Moreover, you can get access to all the media files sent and received on the target's WhatsApp account.
WhatsApp Spy App Monitors WhatsApp Secretly
Once the WhatsApp spy app records all the WhatsApp conversations, it will pass on all the information to your user account, allowing you to remotely access the data and monitor their WhatsApp messages from anywhere and at any time. You just need to have a good internet connection to access the recorded WhatsApp activity.
Therefore, if you wish to secretly spy on someone's WhatsApp messages and do not want your target to know about it, we would recommend using Mobistealth as your WhatsApp hacking tool as it does not let your target tamper with it.
It is really easy to download and install this WhatsApp spy app. All you need to do is visit the official website of Mobistealth and download its mobile application and then get it installed on your target's mobile phone.
---