Protect Your Kids in The Digital Age with Mobistealth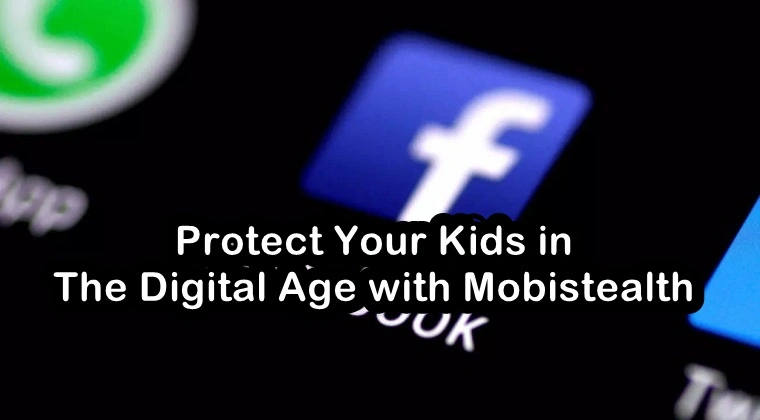 Keeping your kids safe in the digital world of today is not an easy task. There's just no way can you keep tabs on everything they do, and this is why you need a hand. This hand can come from multiple sources, but your best bet is a monitoring solution and Facebook spy tool to monitor kids.
First of all, they are really effective at what they do, and secondly, they usually don't cost much. The best part is that they don't require your 24/7 attention as they function on their own and keep an eye on your kids' online activity on your behalf. They can be helpful in a lot of other ways, some of which have been outlined below.
They Let You See Your Kids' Texts
A lot of communication still takes place through text messages these days. With a monitoring app, you can keep an eye on this communication channel with ease. You can see what messages they are sending, and what kind of messages they are receiving.
If they are receiving threats from someone or sexting (exchanging explicit messages), you'll know about them instantly and will be able to intervene before any serious damage is done.
You Can Supervise Popular Chat Apps
Social networking platforms like WhatsApp, LINE, Kik, and Viber dominate mobile phone communications. Kids remain in constant touch with their friends through them. There's nothing wrong with these apps, but without any supervision, kids often start to misuse them.
They start using abusive language or sharing images and videos that are of an explicit nature. Both of these scenarios are dangerous and can lead to a whole lot of problems. However, if you know what's going on in those conversations, then you'll be able to put a stop to them almost instantly, hence saving your kids from going down the wrong track.
Monitor Pictures and Videos Stored on Kids' Mobile Device
Kids can at times lie about their location when they should be at someplace else, maybe because they know very well that they might end up getting scolded. They could be at a club, or even worse, meeting someone some place where their safety might be compromised.
Without a monitoring app, there's very little you can do to stop this from happening or getting to them in time. However, if you have a monitoring app installed on your kids' phone, then you will about their whereabouts immediately. If you think they are at a place where they could be in danger, then you can go and stop them.
Pictures and Videos
Kids often take or exchange all sorts of videos and pictures with each other, and not all of them are good. Some of the media exchanged is even pornographic in nature. However, with a decent monitoring app at your disposal, you will be able to see each and every picture and video stored on your kids' mobile device.
If it contains anything explicit, then you should intervene right away. Your kids may not like it, but they will hopefully eventually understand where you're coming from, and avoid taking or sharing such pictures or videos in the future. Using parental control software is your best chance at protecting and guiding them.
---