Learn How to Hack Someone's WhatsApp Account the Right Way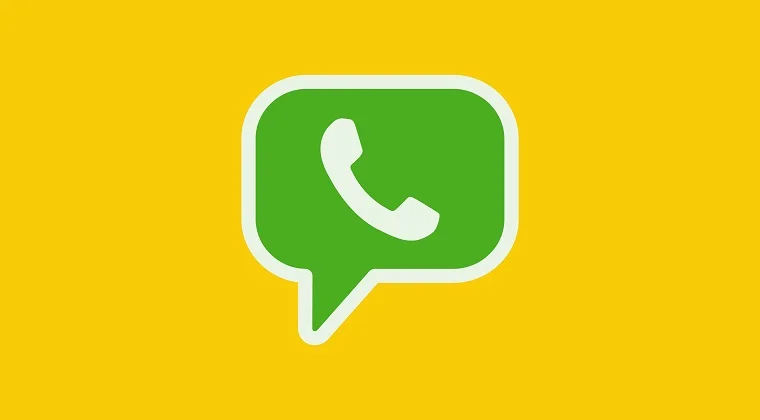 Have you ever thought what it takes to sneak into someone's WhatsApp account and read all their private messages? We will get down to explain how to hack WhatsApp account of someone without them knowing. Yes, you heard that right. You will find out how to hack someone's WhatsApp account secretly and read all their messages. In this article, we will let you know how to hack WhatsApp of someone without them knowing.
The same goes for employers who had been using WhatsApp as an important medium of communication within the workplace and wanted to keep an eye on all the messages their employees were exchanging on the app. Now, they could easily hack their employees' WhatsApp and monitor all their WhatsApp conversations. Let's understand how to hack WhatsApp of kids as well as employees.
Those days are gone when you were left wondering what someone is doing on their WhatsApp account all day long. Concerned parents who wanted to know who their children were talking to on the instant messaging app breathed a sigh of relief when they realized they could now spy on their WhatsApp chats.
With the invention of modern technology, we now have monitoring apps that help us hack WhatsApp account of someone secretly. There are abundant of monitoring apps available in the market but the trick is to come across the most genuine one out of them.
In this article, we will explain to you in detail how a WhatsApp spy tool works on a target's device and how it lets you hack WhatsApp account of someone.
What is a WhatsApp Spy Tool?
A cell phone monitoring app that allows you to monitor someone's social media account, especially WhatsApp account is referred to as a WhatsApp spy tool. Using a WhatsApp spy tool, you can hack WhatsApp account of someone easily. The same tool can also be renamed according to the social media app it is set to monitor.
A monitoring tool is specifically designed to monitor someone's cell phone or computer activity as well as their online activity including social media accounts. This monitoring tool comes in the form of computer software as well as a mobile application, depending on which device your target is using.
A good monitoring solution is compatible with all the leading platforms such as Android, iOS, Windows, and Mac. Also, there is no need to root or jailbreak the target's device in order for a monitoring solution to work.
Mobistealth is the Best WhatsApp Spy App
There are numerous WhatsApp spy apps in the market that are compatible with both Android and iOS devices. However, we need to talk about a WhatsApp spy app that is genuine as well as professional.
Mobistealth is the best WhatsApp spy app for Android as well as iOS devices as it helps you hack WhatsApp messages of someone. This monitoring app supports all the leading platforms including Windows and Mac as well. The best thing about using Mobistealth as your WhatsApp spy app is that it monitors your target's WhatsApp without them knowing and also helps you hack WhatsApp messages.
Once installed, this WhatsApp spy app hides in the target's device and secretly monitors their entire WhatsApp activity while staying private. So, if you are worried that your target may find out about the app then don't worry because Mobistealth is going to monitor their WhatsApp activity secretly. The app does not let your target tamper with it. This is the best app to hack WhatsApp of someone without them knowing.
How Does a WhatsApp Hack Tool Work?
In order to hack WhatsApp account of someone, you need to first sign up for Mobistealth's service. Once you have created an account with Mobistealth, you will log in to your account and download the app from their official website.
Once the app is downloaded, you will install it on your target's account. Now here's a catch. If your target is using an iOS device, then you do not need any physical access to their cell phone. All you need is their iTunes credentials to be able to monitor their WhatsApp activity.
However, if your target person is using an Android device, then you would need physical access to their cell phone to be able to install the Mobistealth app on it. You can install the app on their cell phone in their absence so they do not find out about the app.
As soon as the app is successfully deployed on the target's cell phone, you can begin monitoring their WhatsApp activity. Mobistealth will keep logs of their activity and share the information with you on your online user dashboard. From your online dashboard itself, you can remotely monitor their WhatsApp activity from anywhere and at any time. This is how WhatsApp hack works with Mobistealth app. This monitoring app makes it easy to hack WhatsApp of someone secretly.
Avoid Using WhatsApp Spy APK Files
WhatsApp spy APK files are becoming quite famous on the internet. These APK files claim to hack WhatsApp account of someone. The truth about these APK files is that they are fake and bogus and you must avoid using them at all costs.
Even if you go ahead and download a WhatsApp spy APK file, you will end up feeling disappointed because these files do not work at all. They may divert you to a certain website in order to gain more clicks on their site. They may even ask you to download a third-party app or fill out an online survey to obtain your personal information.
If you come across any WhatsApp spy APK file on the internet, then you must not download them because they are good for nothing and won't help you carry out the WhatsApp hack. Mobistealth has been regarded as the best WhatsApp hack tool at the moment. With the help of this monitoring app, you can easily hack WhatsApp messages from someone's phone.
---