How to Track a Cell Phone of Your Kid Effectively?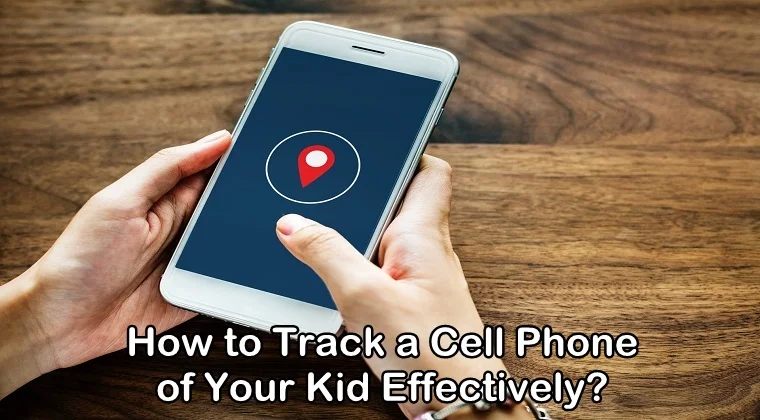 You must already be familiar with cell phone tracking. There are a handful of movies where you can see someone keeping a track of the other person and knowing what they have been doing and where they have been. However, tracking someone's cell phone is not something that you can only see in movies.
In fact, there are a lot of people that use cell phone monitoring/tracking apps to track a cell phone of their kids, employers, and even partners. In this post, our prime focus would be on parents who use cell phone tracking apps to track a cell phone of their kids.
Before we begin explaining how a parent can track a cell phone of their kid, it is important to tell what makes them track their kid in the first place.
Why Cell Phone Tracking is Vital in This Age?
Given there is a lot of crime happening out there, your kids are not safe outside their homes. However, it would also be wrong to say that our kids are more protected within the confines of their homes. They are equally exposed to dangers in the internet world just like they are in the outside world.
Kids can be exposed to several dangers in both offline and online worlds. These dangers can leave a severe impact on their mental as well as physiological health. If parents do not take immediate action, kids are likely to get in trouble and face severe consequences.
Suppose your kid goes to school but becomes a little late while arriving back home. What would you do in this scenario? Wouldn't you want to track their exact location and know where they have been? What if you could monitor their exact whereabouts and also see how much longer would they take to reach home?
Well, this is possible with the help of a cell phone tracking app. We are a part of the technological world where it is now possible to keep an eye on someone's cell phone activity and also know about their whereabouts with the help of GPS technology.
Most cell phone tracking apps have GPS technology installed in them that help us know the location of someone's cell phone. So, if you have installed a cell phone tracking app on your kid's smartphone, you can monitor their complete cell phone activity and track their location.
Cell phone monitoring apps provide you relief and comfort as you can track your kid's location in real-time. Apart from that, you can also ensure your kid's online safety with the help of tracking apps because these apps let you monitor all their internet activity.
From monitoring phone calls to text messages to instant chats to emails to web browsing history to social media to location, effective and reliable cell phone monitoring is capable of fulfilling all your monitoring needs.
So, if you want to track a cell phone of your kid to make sure they are safe outside and even within the confines of their home, we would recommend you getting hands on a professional cell phone tracking app. Mobistealth is the best cell phone tracking app that helps you keep an eye on your kid's online activity as well as their cell phone location. Let's learn how you can track a cell phone of your kid using this particular app.
How to Track a Cell Phone of Your Kid?
There are a lot of ways to track a cell phone of your kid. One of them is using an effective cell phone monitoring app. All you need to do is download the Mobistealth cell phone tracking app and get it installed on your kid's smartphone. By doing this, you can track a phone of your kid effectively.
Once the app is installed on their smartphone, it will begin monitoring all their cell phone activity as well as its location and transport the recorded data to your online dashboard. Here you can remotely monitor the data from anywhere and at any time. The app can also stay hidden on your kid's phone in case you do not want them to know about it. It helps you track a cell phone location without them knowing.
---