Do You Need to Track a Phone of Your Kids?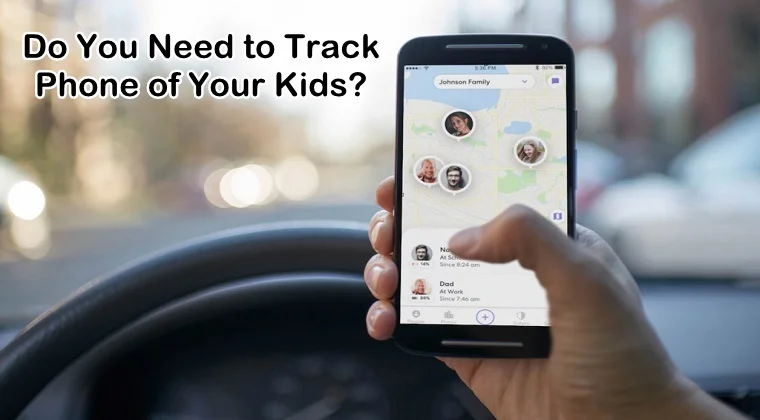 When you have tweens and teens, no matter how hard you try, you have to respect their wishes such as the wish for having a smartphone. You might feel like it is not the right time for them to be exposed to such a big world because it is not just calling and chatting, it is the use of internet, social media, and whatnot. The doors to adventurous things keep on opening and there is so much less that you can do to keep them away from those areas. Every parent has to give in and hand a smartphone to their kids because if you don't give them, they are going to use other ways to get access.
No doubt, the smartphones these days are the sources of issues and dangers for the kids, but there is a lot that parents can do not to let their kids fall into those dangers. One of the most important things to do is to track a phone through different monitoring and parental control apps. Also, you can guide them about the correct use of smartphones when you are giving them one. You can make a lot of arrangements to make sure your kids are not falling out of hands, but not giving them the smartphone is not an option.
Why Do You Need to Track a Phone of Your Kids?
Several reasons lead you to track a phone of your kids and loved ones, here are a few of them:
Cyberbullying is one of the most common issues when it comes to the use of the internet and social media by kids. They are prone to cyberbullying and then, they take serious actions to get rid of the embarrassment and humiliation.
Fake relationships are also very much common. Kids are very much excited about making new friends and establishing new relationships that can lead to disaster and further dangers. Only adults can understand that these relationships are not real and are not supposed to be handled this way.
Depression is one of the most common outcomes of using a smartphone, the internet, and social media too much. The more they get involved in it, the more they lose interest in their real life and it leads to depression.
Low academic results are also observed in the kids who get addicted to the use of smartphones and social media.
With dangers like these, you need to make sure that your kid is not falling into these dangers. That it only possible when you learn to track a phone of your kids.
How to Track a Phone of Your Kids?
Once you realize that you need to keep an eye on your kids, you need a good monitoring app to track a cell phone of your kids and check up on them wherever they are. Mobistealth is one of the best parental control apps that gives you all the features that are required to keep an eye on your kid and to make sure they are not falling into the dangers. However, it won't let you find someone's location by cell phone number.
Mobistealth can help you track a phone of your kids. It can also help you know their location, track their calls, messages, and know their social media activities. There is a lot that you can know with this single software. Also, for the parents, it is necessary to teach their kids about right and wrong when they are starting to use smartphones. Teach them about privacy issues, tell them about the fake things on the internet, and how they shouldn't lose grip of reality while being addicted to their smartphones.
---