Monitor Kids with Best WhatsApp Tracker - Mobistealth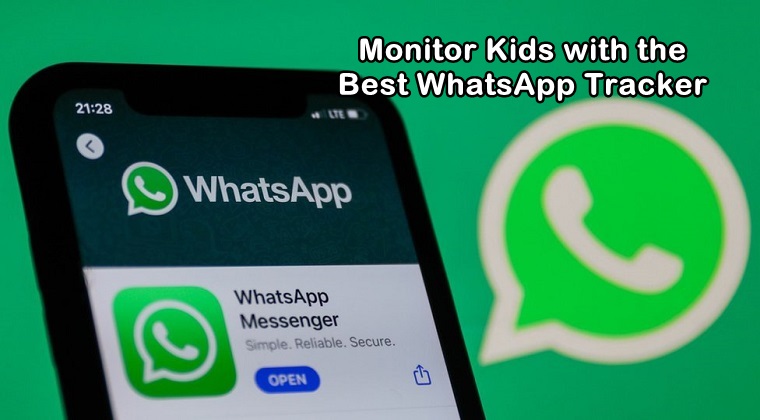 Monitoring kids is the need of time. Kids are at the risk of being trapped in various things when they use smartphones and social media. Though there are many parents out there who don't want to give their kids access to smartphones and the internet, they end up doing it anyway.
Kids will always find another way to get what they desire, so either these parents are on the blind side or they have to give the smartphone to their kids. Then, some have given their kids smartphones but they think their kids can handle everything that might come across them. In this case, they don't think about doing anything to protect their kids.
If the parents think that there are no dangers on the internet, they are mistaken. If they think that their kids can handle everything even if there is some danger, they are again mistaken. Let's not forget the fact that the kids are still kids. They might seem smart and intelligent, but at some points, they still can face certain issues that can harm them and leave them surprised.
In those cases, you need to be with them. They might not come to you thinking that you will scold them, or they might hide things from you so that you cannot take away their independence. Either way, you need to know what is going on with them and the use WhatsApp tracker is the right way to do it.
By using a good WhatsApp tracker, Mobistealth, you can make sure that your kids are not doing anything wrong. Or if they are doing anything wrong, they should have you by your side to guide them and to protect them from the bad consequences. In any way, you are required to know what is going on with your kids, and though WhatsApp seems like a very helpful and safe platform, it is not.
Kids are doing stuff on WhatsApp that is putting them to danger. Every sort of danger is roaming around the kids when they start using that smartphone. So, stick by their side, and to do that, you need to use the best monitoring app.
Why Do Your Kids Need WhatsApp Monitoring?
There are several parents out there who still don't want to monitor their kids. They think that it might be a breach of their privacy or they might end up losing the trust of their kids. This is right, but at the same time, parents do need to protect their kids as well. So, the better way is to communicate with them, earn their trust, and use the best WhatsApp monitoring app.
Monitoring is still required because not only there are several things that they are doing out of entertainment, that are putting them to danger. Only you can know such things by the use of a monitoring app. If you are still confused, let's see the reasons that lead to WhatsApp monitoring:
Cyberbullying
If you look into the news and stuff, you will see how kids have made bad choices because of the pressure they felt out of cyberbullying. Cyberbullying is the modern way of humiliating, harassing, and teasing someone using their personal information and stuff online. This is the modern way of insulting someone in the public.
Though it is usually done on social media platforms like Facebook, usually WhatsApp is the source. When kids start chatting on WhatsApp day and night, they end up sharing too much which makes them vulnerable to the other person.
And thus, it all leads to the point where the other person can blackmail or humiliate them on public media. You can know what type of stuff they are sharing through the use of a monitoring app.
Predators
Predators are all around the internet, looking for the kids to target. Since kids want too much attention when they join social media, predators pretend to be their friends giving them all that they want. Soon they make their way to the kids' smartphones and WhatsApp.
Through WhatsApp, they try to get information out of the kids making them more vulnerable. They can even get to your homes by digging out more from your kids. That is why you need to look into the kid's WhatsApp to know if they are talking to any shady person and what they are talking about. You can stop them from making big mistakes.
Sexting
Sexting is more common than you can ever think. Especially among the kids, it is now a common practice to prove their love through social media. This all happens through a messaging app such as WhatsApp where kids share inappropriate and sexual nature stuff to enhance their relationship.
We all know how these online relationships are' one moment they are at their peak and another moment, there is nothing. But, the stuff that these kids share will stay with the other person forever and that is the point of worry. So, monitor their WhatsApp and know if they are making this silly mistake as well.
Use the Best WhatsApp Tracker – Mobistealth
You might come across various tracking and monitoring apps but you need the best and more feasible app for this purpose. Mobistealth is the best monitoring and WhatsApp tracker app that can help you in protecting your kids from all digital dangers.
You don't have to worry about them making big mistakes as you can now monitor them and keep an eye on them. The more you get to know these things, the better you can do to help your kids in enjoying more and facing fewer dangers.
---