Monitor All Your Kid's Messages with WhatsApp Spy App - Mobistealth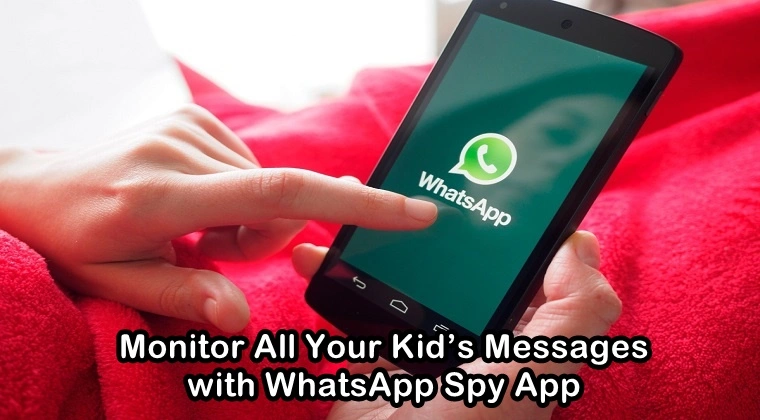 WhatsApp is one of the leading and fastest-growth instant messaging apps that is being used by over a billion kids and teens. The majority of kids use WhatsApp for all the information communication with their friends. They share text messages, photos, videos, audio files, GIFs, and statuses with others and also make audio and video calls with them.
WhatsApp provides numerous benefits to its customers as it helps them stay connected with the rest of the world. However, the app may not protect kids and teens from potential threats lurking on the platform. Kids and teens may become exposed to several online threats on this app that can be potentially dangerous to their mental and physical health.
As a parent, you can keep these online dangers at bay on WhatsApp and protect your kids from them by using a WhatsApp spy app. With the help of a spy app, you can keep track of your kid's WhatsApp activity not out of curiosity but out of worry. It is normal to be concerned about your kid's safety on instant messaging and social media apps. The best way to make sure your kid is safe on such apps is by using parental control and monitoring apps.
Go through this article and know why it is important to install the WhatsApp spy app on your kid's smartphone and how it can help you monitor your kid's messages and conversations they exchange with others on the platform.
Why It's Important to Use a WhatsApp Spy App
Once you start to observe a change in your kid's behavior and doubt that they are facing some trouble in the internet world, then it seems to be the right time to set up a monitoring or parental control app on your kid's phone to monitor their WhatsApp messages.
Below, we have discussed a few reasons why it is extremely important to keep an eye on your kid's WhatsApp messages with the help of a WhatsApp spy app.
Exposure to Adult Content
Most kids are naïve and they may not be mature enough to recognize what is right and what is wrong when they are using instant messaging apps like WhatsApp. They may not realize what sort of content is appropriate and suitable for them and how sharing such content on WhatsApp can put them in danger.
Exposure to pornographic and adult content can put kids in a lot of trouble and may put a negative effect on their mental health. Installing a spy app on your kid's phone can help you monitor their WhatsApp messages and see if they are seeing or sharing adult content.
Addiction to Smartphone
Another reason to spy on your kid's smartphone activity is to prevent them from smartphone addiction. Most kids spend too much time on instant messaging apps, texting, and communicating with others all the time. Smart addiction may lead them to severe health issues such as poor body posture, poor eyesight, and lack of sleep.
On the other hand, when kids spend too much time on WhatsApp, they may ignore their studies and consequently, their grades tend to drop. That is the reason why every parent must intervene and install a WhatsApp spy app to see what sort of activities keep them occupied on the phone.
Cyberbullying
The online world is laden with bullies who rejoice in targeting young and innocent kids and bullying them. Kids and teens have succumbed to bullying on social media platforms. They receive embarrassing, hurtful, and threatening messages from the bullies in the form of texts, comments, photos, or videos that can negatively affect the kid.
The only way to prevent your kids from cyberbullying is to monitor their online activity and see if they are being bullied by someone on the internet and social media apps.
Online Predators
Another potential online danger for your kids and teens is the presence of online predators on different social media and online gaming platforms. These predators target innocent kids on the internet, reach out to them and lure them with their sugar-coated conversations. Often kids fail to recognize the signs of online predating and become trapped by the predators.
To protect your kids from the dangerous webs of online predators, it is important to install an effective monitoring app on your kid's smartphone and keep a check on all their online activity. With a monitoring app, you can easily know when a stranger tries to contact your kid and what sort of messages your kid receives from them.
Monitor Kid's WhatsApp with Mobistealth
As long as these potential dangers and threats lurk around the internet, every parent needs to adopt some protective measures to keep their kids away from them. Having the spy app installed for WhatsApp tracking is one of the best ways to monitor your kid's WhatsApp messages.
It is not recommended to directly intervene in your kid's smartphone activity as they may become offended by this act. Instead, you should try to monitor their WhatsApp messages and the rest of the online activity without your kid knowing about it.
For this purpose, you should get your hands on the best monitoring app in the market. No other than Mobistealth can be your best shot as a monitoring app. This mobile monitoring app helps you monitor all your kid's online and internet activity including WhatsApp monitoring.
Using the Mobistealth monitoring app, you can keep track of all the sent/received WhatsApp messages in the form of texts, photos, videos, GIFs, audio notes, documents, etc. Once the Mobistealth app is installed on your kid's phone, you will receive all the recorded WhatsApp data on your online dashboard and be able to remotely monitor your kid's WhatsApp conversations.
Another reason why we strongly recommend using Mobistealth is that it can stay hidden on your kid's phone and they may not be able to tamper with it. All you need to do is install the app on your kid's smartphone, go to their phone's settings and hide the app's icon there.
That way, your kid won't be able to know that the monitoring app is running in the background of their phone in stealth mode and you can monitor all their WhatsApp activity without causing them any offense or hurting their sentiments.
---