Learning How to Hack iPhone with Mobistealth Monitoring App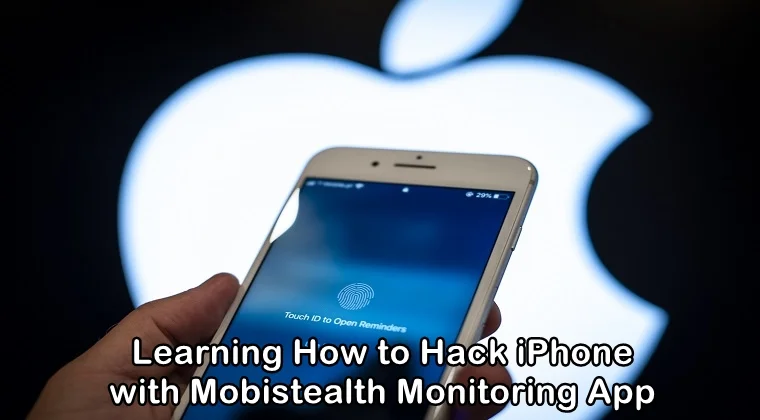 Is it a good idea to hack someone's mobile phone? Initially, hacking someone's phone may seem wrong. Many people think it's illegal to hack someone's phone and obtain all the information stored on their device. That said, it wouldn't be illegal and wrong to hack someone's phone if you're doing it for the right reasons.
We should always consider the intent behind hacking someone's phone. In this post, we are going to explain why a person may feel the need to hack someone's iPhone device and how to hack iPhone the right way.
Different Situations to Hack An iPhone
There can be different situations in which one can be compelled to hack an iPhone. If the purpose behind hacking is pure and valid, then hacking is not considered wrong and illegal. For instance, if the reason for a concerned parent to sneak into their kid's iPhone is to protect them from harmful dangers online, then the intention is considered pure.
Similarly, if you want to find out whether the person you are married to or in a relationship with is loyal to you or not, then this intention behind hacking can also be justified. Even the purpose of companies trying to monitor their employees' cell phone activity during office hours is to check whether or not they are paying full attention to work, then the monitoring is valid.
Hence, it has been proved that hacking someone's iPhone isn't always wrong and illegal and completely depends on the person who wants to do the hacking with pure intention and valid reason.
The Right Way to Hack An iPhone
With the continuous advancements in the field of technology, we have now several solutions to hack an iPhone. Gone are the days when we used to wonder how to sneak into someone's phone and take a peek at what they have been doing on the internet lately. Even those days are in the past when a parent used to be concerned about their kid's whereabouts.
Several cell phone tracking and monitoring apps have been introduced in the market, keeping in mind users' demands and needs. Numerous cell phone monitoring hacking apps have been launched, helping you learn how to hack an iPhone without the knowledge of the target person using it.
If you do not want to offend your kid by invading their phone privacy, it's better you monitor their phone activity without them knowing. And this is only possible if you use secretive monitoring apps.
Monitoring apps that work in stealth mode are becoming quite popular among the users all over the world because of their ability to monitor someone's cell phone without letting them know. While considering and using a cell phone monitoring app is not a bad idea, you may find some trouble during hacking someone's iPhone.
Hacking an iPhone can be trickier because iOS devices are considered to be secure than most of the other digital devices. Also, Apple keeps on updating their software now and then to protect the interests of its users better and keep their sensitive information safe. But, despite constantly updating the software, some hackers are still able to penetrate through the security protocols of the iOS devices and crack them.
Many hackers and cybercriminals have found ways to enter into someone's iPhone but most of them turn out to be incorrect and fake. To save your time and energy, we have come up with a solution that helps you hack an iPhone easily.
How to Hack An iPhone with Mobistealth
Mobistealth is the solution we are talking about. Essentially, Mobistealth is an advanced cell phone monitoring app that gives you an insight into someone's cell phone, letting you know about what's happening on their device.
From monitoring call logs to text messages to emails to location history to web browsing history to social media accounts, this monitoring app helps you with all of that. All you need to do is install the app on the target's phone and view their activity remotely.
To begin with, you need to first know the iTunes credentials of the iPhone device you wish to hack. Once you know the credentials, you can log into their iTunes account and remotely install the Mobistealth app on their device.
Physical access to the target phone is required for all the other devices except iOS. So, to be able to hack an iPhone, you do not need physical access to it. Only iTunes credentials will do.
The monitoring app, once installed, begins recording all the activity taking place on the target iPhone and transports the recorded data to your Mobistealth online user account. From your user account, you can view the target iPhone activity from anywhere and at any time.
With today's ever-changing technology, it has become much easy to know how to hack into someone's iPhone regardless of how secure they keep their phones. If you do not have a legit reason to hack someone's phone so be sure you can get caught and land yourself in huge trouble. Hacking is safe as long as you're doing it for a valid reason.
---