How to Hack into Someone's iPhone Without Them Knowing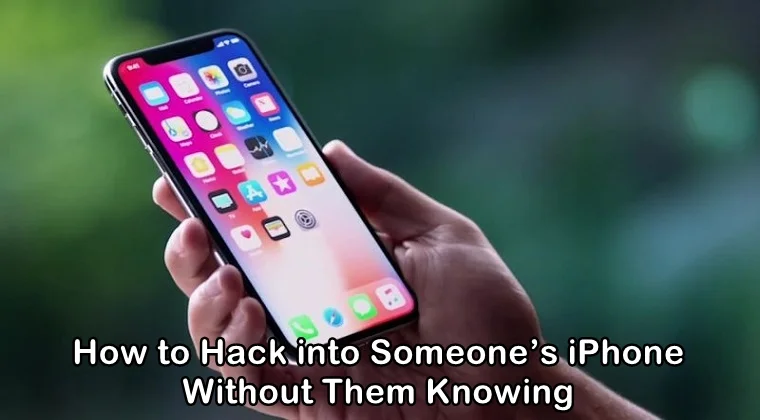 iPhone monitoring has become mandatory for some people in today's day and age, given the increase in the number of online threats and cybercrimes. Gone are the days when people used to think hacking an iPhone is an impossible task. The truth is, it is not anymore. Let's learn how to hack into someone's iPhone without them knowing.
There is no doubt that the iPhone is considered to be a highly secured device and hacking iOS devices is next to impossible. But let's face it—this was a matter of the past. With the evolution of technology, we now have several application developers and coders that have created thousands of applications, helping users to hack any digital device including the iPhone.
No matter how secure iPhone's operating system is, if you know the right way to use an iPhone hacking tool, you can hack it with ease.
Is Hacking Considered an Illegal Practice?
Like we mentioned above, if you are inclined towards hacking an iPhone device, then be sure to hack it using the right method. Most people have a notion that hacking is an illegal practice. Hacking someone's device was considered an unethical task.
Undoubtedly, the word "hacking" carries a negative connotation. Whenever you hear about this word, you'd think someone is going to steal all your sensitive data and your online identity, make you poor or post an obscene comment on your social media accounts.
We aren't denying the presence of unethical hackers out there who do these kinds of things. But here we are talking about hacking for a constructive purpose. Some people consider hacking mobile devices or other digital gadgets for a valid reason.
For instance, working parents would use iPhone hacking techniques to keep tabs on their kids' online activities. The law enforcement agencies would use hacking tools to capture a criminal. On the other hand, some people would use hacking solutions to get rid of a bad relationship. Last but not least, most companies would use hacking methods to detect the laidback and unethical employees in the organization.
All of these people are using iPhone hacking tools for a valid reason. So, if you are willing to hack someone's iPhone for a valid reason, you should know the right way to do it. Mind it, you do not need to be a computer expert or a hacker to hack someone's iPhone device.
All you need to do is find a reliable and professional iPhone monitoring software/app, download it and pair it with the target device whose activity you wish to monitor. The monitoring software/app will help you track the device.
In case you have no idea which iPhone monitoring application would work best for you, let us recommend you to start with Mobistealth.
How to Hack into Someone's iPhone Using Mobistealth
Mobistealth is by far the best iPhone hack software you can use to hack someone's iPhone device. The best thing about this hacking app is that it stays hidden on the target device. If you have installed the Mobistealth app on your child's iPhone, he/she won't be able to detect it as it stays hidden on their device.
Installing and using Mobistealth to monitor someone's iPhone device is really easy. All you need to do is download the app from its official site, choose the premium package that best suits your needs, and then install it on the target device.
Now here's the catch: using the Mobistealth monitoring app on an iPhone device is a bit tricky. To monitor someone's iPhone device, you need to have the iTunes credentials of that device. Without the credentials, you won't be able to break into their device and install the app. Unlike Android devices, there is no physical access to the target device is required.
Let's say you have got the credentials of the target device, now you will log in to their account and remotely install the Mobistealth app on it. The monitoring app, once installed successfully, will begin recording all the activity taking place on the target device and then transport the logged data to your online user account from where you can remotely view the activity of the target device.
What Can Mobistealth Do for You?
What sort of things can you monitor with the help of Mobistealth? Well, pretty much everything. You can monitor the target phone's incoming and outgoing phone calls, text messages, and emails. What's more, you can also monitor their web browsing history and track their location history.
Even social media accounts and instant chat messengers can be monitored using Mobistealth. All of these features are available for all the iOS devices. There is no need to jailbreak the iPhone device in order to monitor it.
The Mobistealth monitoring app is compatible with all the iOS as well as Android devices. It also supports Windows. Since the monitoring app is not physically installed on the target iPhone, the victim won't be able to detect it.
So, if you want to hack someone's iPhone and do not want them to know, you can use Mobistealth without any worry.
---