Take a Look at the Best Free Android Spy Apps for Texting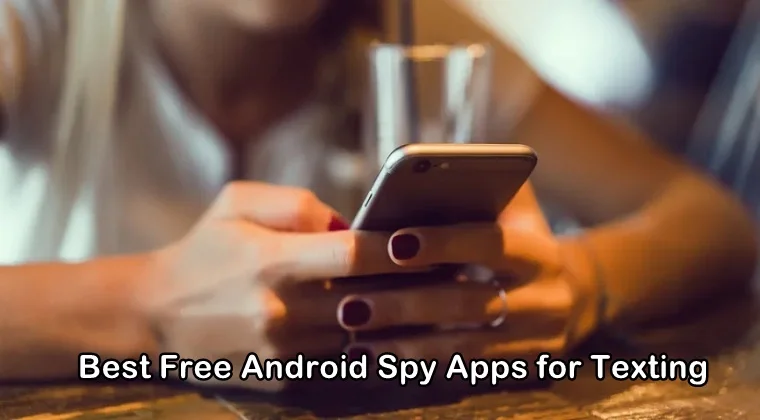 Holding 81 percent of market share, Android is one of the leading mobile operating systems. Because of its affordability and flexibility, the majority of people prefer using Android devices over iOS. Android devices have become so popular and affordable that every other individual owns it. Especially children.
They have their own Android device that they can use to access the internet and carry out activities such as browsing the websites and social media, streaming online videos, playing games, and exchanging instant messages with their friends. As a parent, you ought to know what your children are doing with their devices. This is why we are going to present you with a list of best free Android spy apps for texting and other online activities.
We are fortunate to have been a part of the world where technology has advanced so much so that developers and companies have launched monitoring and spy apps to keep tabs on someone's digital device. Now, it's not difficult to keep track of your loved ones and find out who they have been exchanging messages with on their Android devices.
If you are a concerned parent who wants to know what their child does on their device all day long, who they talk with, what sort of messages they send and receive from others, etc., you should consider using an Android spy app.
Best Free Android Spy Apps for Texting
Children and teens are texting more than most adults these days. A recent report from Common Sense Media provided data suggesting that teens are communicating with others more through digital means (social media and instant messaging apps) and less in-person than they used to in the past.
Due to high demand, several Android spy apps are available in the market. People, especially parents, are making use of these apps to monitor their child's incoming and outgoing text messages. These apps not only help in tracking the standard text messages but the ones exchanged on instant messaging apps such as WhatsApp, Facebook Messenger, Skype, etc.
Let us go through a list of some free Android spy apps that can be used to monitor text messages as well as other phone activities.
Mobistealth
Hands down, Mobistealth is the best Android spy app out there. This spy app lets you monitor your target's incoming and outgoing text messages and also keeps you informed about the conversations taking place on their instant messaging apps.
With its impeccable and user-friendly dashboard, you can easily view the target's Android activity remotely from anywhere and at any time. All you need to do is get physical access to the target's Android device and install the Mobistealth spy app on it.
You can perform the bypass Android lock screen hack in case the target has locked their device. After that, you can install the app on it and hide it from the Application list in the settings. The app becomes hidden on the target device and secretly monitors all the conversations taking place on it.
Besides Android, Mobistealth is compatible with all the other leading operating platforms including iOS, Windows, and Mac. This spy provides you an insight into the target's Android phone, allowing you to track their phone calls, emails, location, web browsing history, and social media accounts.
mSpy
mSpy is another best spying app that is available on the internet. The main agenda of this app is to make digital parenting easier for parents. Apart from helping parents track their child's text messages, this app allows them to access their call logs, location, and many other things.
This spy app supports all the leading operating systems such as Mac, Windows, Android, and iOS. The process of monitoring with mSpy is completely undetectable. This spy app works discreetly in the background of the target's Android device and maintains logs of their activities.
You can easily monitor your child's social media apps and track the messages they have exchanged with others. Messages exchanged on instant messaging apps like Facebook messenger, WhatsApp, Instagram, and Snapchat can be monitored by this spy app.
Hoverwatch
Hoverwatch is considered to be an all-in-one mobile spy app with some useful monitoring features. Parents and employers can depend on this spy app to keep tabs on their children and employees' online activities. They can easily view text messages, phone calls, emails, instant messages, and many other things with the help of this Android spy app.
You can monitor the target's web browsing history with Hoverwatch as it supports all the leading web browsers such as Google Chrome, Microsoft Edge, and Mozilla Firefox. There's also a feature that lets you take a screenshot of the target's device without them knowing.
What's more, this mobile spy app is fully compatible with Android devices and lets you track all the text messages the target exchange on their devices.
Using the abovementioned Android spy apps is not complicated. They can be downloaded and installed on the target Android device within a few minutes. Even a person with no technical skills and knowhow can use and operate these Android spy apps.
Free versions of these Android spy apps are available to the users to try and test their service before opting for their premium packages. However, keep in mind that the free trial versions won't provide you access to the main and important monitoring features. To utilize them, you will need to purchase the premium version of the Android spy app.
---