Employee Monitoring Software Review: Give Mobistealth a Try!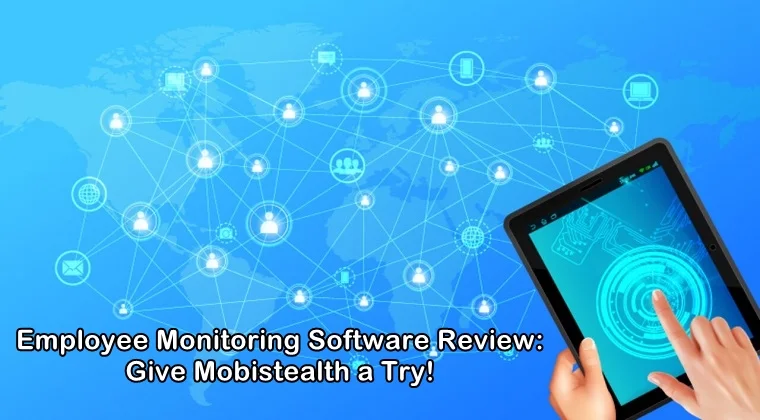 Do you want to boost employee productivity in your company? Do you want to increase employee engagement in the workplace? Do you want to protect your company's sensitive data from a data breach or data theft? It's time for you to start monitoring your employees today.
When it comes to employee monitoring, your mind will be bombarded with several questions. Which employee monitoring tool should you be using? Which one suits your company the best? Which one could offer you maximum features to help employee monitoring become successful?
We have tried and tested several employee monitoring tools in the past. This time it's time for us to review Mobistealth. By giving a read to the employee monitoring software review, you can be in a better position to decide whether or not Mobistealth works for you.
Employee Monitoring Software Review: Mobistealth
Let's discuss Mobistealth in detail. This monitoring software was created to monitor all the activities and events taking place on someone's cellphone or computer. You can monitor most of the electronic devices with the help of this monitoring software including computers, cell phones, and tablets.
Essentially, this monitoring software was designed to help you keep a check on the target phone. Mobistealth offers different monitoring features for both Android and iOS phones. This software also works effectively on Windows and Mac platforms.
Parents and employers are using this monitoring software for years now. In fact, any person who feels the need to monitor someone's computer or cell phone can use this monitoring software and obtain the required results.
How Does Mobistealth Help Companies?
Companies can use Mobistealth in the workplace to keep a close eye on their employees' computer and mobile phone activities. All they need to do is install the monitoring software on their devices and start monitoring their activities.
For companies to install Mobistealth monitoring software on the employee's device, they need to ensure that they are installing the software on the company-owned device. If the employee is bringing their own device at work, then you might not be able to deploy the software on it.
When you sign up for Mobistealth and choose your premium package for the required operating platform, you receive the credentials of your account. Using your account credentials, you can log in to your online dashboard from where you can remotely monitor your employee's activities from anywhere and at any time.
Whether it is their work emails, text messages, phone calls, web browsing, and social media activity, or any work-related task, you can remotely monitor all that information and collect it. By collecting that information about your employee, you can be in a better position to evaluate their performance and then decide whether or not they deserve an increment or any other bonuses/rewards.
Advantages of Using Mobistealth
Mobistealth offers key monitoring features to employers. The software can help employers gather information about their employee's work activities and then help them evaluate their performance. When employees are aware of the software being installed on their devices, they will pay more attention to their job and become more focused.
They would not waste time in leisure activities during working hours because they know the management is spying on them all the time. This will lead to an increase in employee productivity and help the company grow.
On the other hand, you can also keep a check on your employees when you send them to attend a business meeting in another city/country. Mobistealth uses GPS technology on their mobile phone to locate all their whereabouts.
In case your employee skips the meeting and goes somewhere else to enjoy, you can eventually find out on your online dashboard because Mobistealth has been tracking their location from time to time. That way, you can keep an eye on your employee's location all the time and get in touch with them as soon as you find that they are not at the place where they were supposed to be.
You can gather updated reports on your employee's activity with the help of Mobistealth. You can find out how much hours they have spent on a particular task, how much time they have spent on random web browsing and social media, and how many projects they have participated in.
By collecting this information, you can decide where a certain employee stands and whether or not they deserve any increment or promotion in the company. Mobistealth can also help you track their cell phone usage. It can let you know which sites or apps your employees have used the most.
If you find them violating the rules and spending too much leisure time during working hours, you can sack them on the spot. There would be absolutely zero tolerance when it comes to having lazy employees at work as that would affect the company's overall productivity.
Also, you can spot dishonest employees in your company if you regularly monitor their activities. If you find any employee sharing the company's private information with an outsider, you can immediately fire them. Most of the data breaches occur because of insiders. Therefore, you can protect your company's data from insiders by deploying an employee monitoring system on their devices.
Now, we would like to give our final verdict on Mobistealth. In our point of view, Mobistealth is one of the most effective employee monitoring software you can use to track your employees at the workplace. It offers incredible monitoring features if you opt for the premium version. Do give it a try and decide for yourself.
---