Five Precautions to Remain Safe from Malware When Downloading Software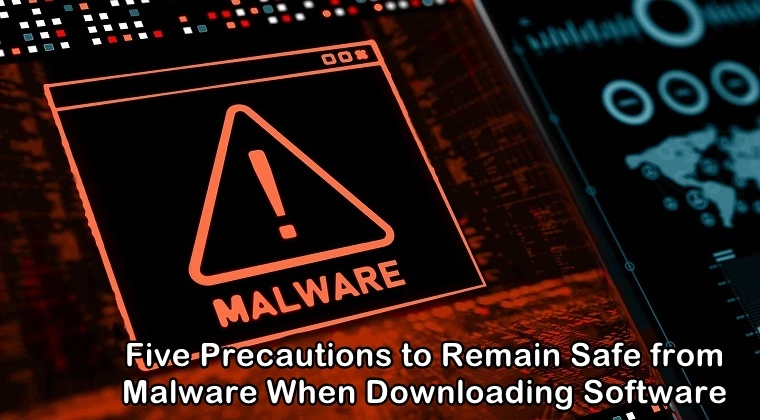 Our computing needs are expanding and to cater to these needs, developers are coming up with new software almost every single day. However, this also creates an opportunity for hackers to sneak in different kinds of computer malware on users' devices. They create malware that seem like they are just another software but once they make their way on to your computers, they start to cause havoc. There are some safety considerations like the use of monitoring tools when downloading shareware and other software that everyone needs to know about.
Avoiding these malwares can be tricky, which is why we have outlined some steps which you can follow to shun or to get rid of all malware from your computers.
Know What You're Downloading
First and foremost, you have to search about the software you are about to download. There are tons of software available on the web and if you just grab them without properly checking them out, you may regret it in the future.
Furthermore, some legit software nowadays is tricking people into downloading adware and spyware. We press "Next" in the installation phase without even reading what the software has to offer and the developers take this opportunity to make sure that you install certain toolbars and adware on to your computer.
Malware in these scenarios can easily be avoided if you exercising the slightest amount of caution.
Download From Official Site
Instead of visiting different websites to get the software you need, it is better that you visit its official website. Most of the software that are available on the web have their own websites which you can access for a safe and secure download.
If you download from a third-party site, then there is a possibility of malware sneaking into your computer. It's not necessary that they will only bring viruses. They can even bring adware which keeps tabs on your internet searches and show you ads in accordance with them.
If you don't have any other option, only then should you go for third-party sites. Even then, be careful of each step and try to read most of the stuff they have outlined.
Use Antivirus
Antivirus are the best way to stay secure as you can just run scans and it will let you know which files are infected. However, with time, antivirus software become outdated as new viruses are released on the web.
To counter this, developers release updates on regular basis. And if you really want your computer to be safe and secure, then you have to keep your antivirus in pristine condition. That is only possible if you update it regularly.
Don't Click 0n Everything
Sometimes, when trying to download something, we get a large number of download buttons in front of us which makes it really difficult for a new user to know which one to click on. Try avoiding such websites as they are only trying to trick you into downloading something that's not legit.
Moreover, when you receive an email in spam, just delete it. Only keep spam emails in your account if you know the source. Otherwise, just avoid them because in most cases, these messages contain links that are offering something really attractive and we click on them. This installs a malicious program on to the computer, leading to a whole lot of damage.
Avoid PUPs
If you have installed antivirus on your computer, it will give you a warning that this file you're going to download may contain malware files. These files are called potentially unwanted programs (PUPs). It is better that you avoid them at all costs.
The steps mentioned above aren't too hard to follow and they only require you to become a little vigilant in your internet usage. You can avoid all kinds of malware altogether if you just pay attention to what you're downloading or clicking along with using pc monitoring software.
---