How to Track Your Employee's Activity with a Cell Phone Tracker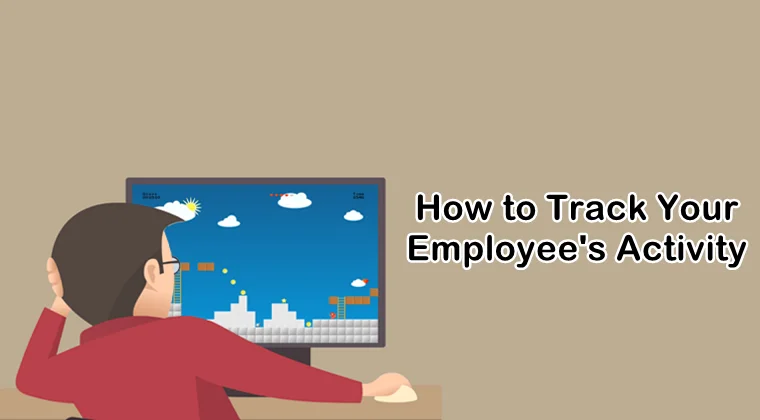 Monitoring employees' activity has become crucial in today's time and age. You just cannot let your employees do their work while believing that they are actually spending time on the office work. There needs to be a proper monitoring solution deployed on their devices that can keep you informed of their activity.
It is practically impossible for employers to keep their eyes and ears everywhere in the workplace. Even if they have hired supervisors to do this job, they still might not be able to derive effective results. Therefore, it's important to monitor your employees' activity with proper monitoring solutions. In this post, we will learn how to track your employees' activity with a cell phone tracker.
Why Employee Monitoring is Important?
Large-sized organizations or companies with a marketing and sales team that often goes out in the field need to deploy monitoring solutions on their devices to keep tabs on their activity. When your marketing employee goes out on a business trip, you need to monitor their whereabouts to ensure they are at the right place and not spending time on any other activity.
Similarly, companies should keep an eye on their employees' activity during office hours to find out whether or not they are spending their valuable time talking to their friends or family members online or playing games on their computers.
Employers should also be wary of their employees' activity and monitor what they are doing in the office so that they can know whether or not they are leaking the company's private data to their competitors or outsiders. They should monitor their employees' activity to keep their company's data intact and safe.
Many cell phone trackers and monitoring solutions have been launched so far, helping out large-scale companies to figure out what their employees are doing at the workplace. These cell phone trackers have been designed in such a way that they let you remotely monitor your employees' activity from anywhere and anytime. You can be either at home or in office and still can watch out what your employees are doing during office hours.
While the internet is laden with numerous different kinds of cell phone and computer monitoring software, selecting the best one out of them is always going to remain a big challenge for you. We say this because there are tons of cell phone trackers that only claim but do nothing.
Most of them are fake and do not provide monitoring services that they promised. Therefore, you need to be sure that the cell phone tracking solution you opt for comes from a reputable developer and has received positive reviews from the users across the world.
Is Employee Monitoring Legal?
Employers become doubtful when it comes to monitoring their employees' activity with the help of monitoring solutions or cell phone tracking apps. They are confused as they do not know whether or not it is legal to monitor their employees' activity. By using tracking apps, they think they might lead them to serious consequences such as legal repercussions, fines, and lawsuits.
The good news is that employers do not need to be worried about using cell phone tracking apps to track their employees' activity because some apps are completely legal to use. Besides employers, concerned parents can use cell phone tracking apps. It is completely legal for parents to use cell phone tracking apps when it comes to monitoring their children's online activity.
Similarly, it is also legal for employers to monitor their employees' activity. They just need to inform their employees that their activity will be monitored. Employees should give their consent to employers before the later can start keeping tabs on their activity.
How Can a Cell Phone Tracker Help a Company?
Cell phone trackers are developed to cater to all the needs of a company so that employers can stay informed of any trouble or misconduct their employees might cause. Mobistealth is one prime example. Below, have listed some incredible features that most cell phone trackers offer, especially Mobistealth:
Location Tracking
Location tracking is one of the most highlighting and important monitoring features offered by Mobistealth. This feature uses GPS technology to help locate someone's whereabouts. Employers would need to use this feature to find out their employees' locations especially when they go out in the field or on a business tour.
Employers can also track their employees' location when they step out of the office without seeking permission. The location tracking feature can be used to find out whether or not your employee has reached their destination. To learn how to tap a cell phone of your employee during their business trips, you need to use Mobistealth as your cell phone tracker.
Call and SMS Monitoring
Employers can also monitor their employee's incoming and outgoing phone calls and text messages. If you are doubtful about your employee having contacts with an outsider or your competitor and you think they are leaking the company's secrets to them, then you can monitor their phone calls and text messages.
All the relevant information related to their phone calls and text messages such as phone contacts, call duration, SMS and calls logs as well as the date and time of calls and text messages sent and received from their devices.
Social Media Monitoring
Many companies use social media platforms to promote their products and services. They even use these platforms to interact with their customers. However, social media can also have some negative impact on the company's productivity.
This happens when your employees are spending way too much time on social media sites. Some of them can be playing a game on Facebook while others may be maligning your brand by sending tweets or spreading fake news about your business on Twitter. Your employees may also be spending time on Snapchat or Instagram instead of paying attention to their work-related tasks.
To make sure your employees do not waste their time on social media and do not use these platforms for useless activities, you should use cell phone monitoring apps to track their social media accounts.
Web Browsing Monitoring
It is also important to monitor what sites your employees are visiting on the internet during office hours. Some employees watch movies or TV shows during office time and some visit inappropriate sites.
There will be a decrease in your employees' productivity if they spend long hours browsing the internet. Therefore, you need to monitor their online activity with Mobistealth and find out what sites they have been visiting during office hours.
Mobistealth is compatible with all Android and iOS devices. All you need to do is create an account for free, select the premium package and start monitoring your employees' activity. You will get access to your online user account from where you can remotely track your employees' activity during office hours from anywhere and at any time.
---