This is How You Can Track Cell Phone Location with Mobistealth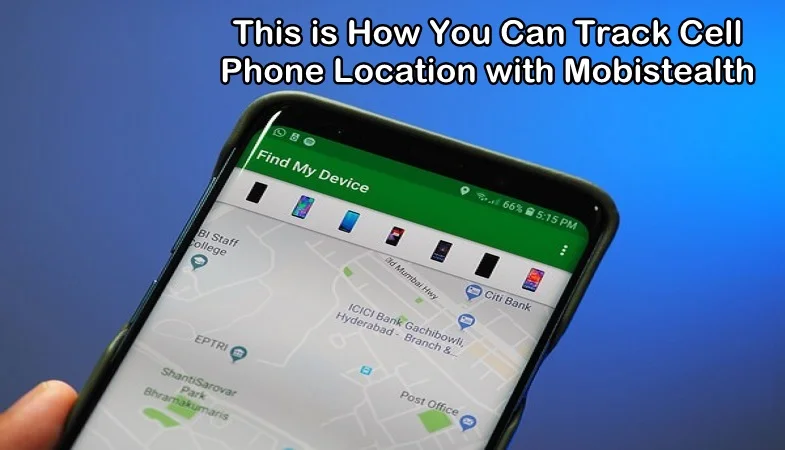 Have you ever found yourself in a position where you needed to track cell phone location of someone urgently? Have you ever felt like knowing where your kid is when they are late from school? Did you ever want to track the phone location of your employee if they weren't at the place where they should have been?
If you have faced such situations in your life, then you must get hold of a cell phone tracking app. A cell phone tracking app can help you find the cell phone location of someone you're trying to track. It can help you track cell phone location of someone and make you aware of their whereabouts.
So, what are you waiting for? Get your hands on the best cell phone tracker available in the market right now and start tracking your person!
Reasons to Track Cell Phone Location of Someone
Before we can elaborate on how you can track cell phone location of someone, it is important to make you understand the reasons people use cell phone tracking software.
Let's first begin with talking about parents. Parents are always in the need of a cell phone tracker because they want to keep a check on their kid's cell phone locations all the time. A cell phone tracker is really useful when you want to track your kid's current location.
Suppose your kid does not come home on time from school and is probably stuck somewhere, how would you know where they are and how would you reach out to them? With a cell phone tracking app installed on their phone, you can immediately know about their current location, reach out to them, and save from an emergency or bad situation.
Now let's talk about how cell phone trackers can be helpful for employers. There are lots of businesses that ask their sales employees to go on field trips. Such employees need to be tracked by their employers so they can stay focused on their jobs and do not go to places other than work.
For instance, if an employer has installed a cell phone tracker on their employee's cell phone, they can keep track of their whereabouts and know about all the places they are visiting. When employees know their location is being tracked, they won't tend to go to any other place other than the one they need to visit for work.
These are some of the reasons why people consider using cell phone tracking apps. Different people have different reasons to use cell phone trackers. Cell phone trackers also help when you want to learn how to track a cell phone location without them knowing.
How to Track Cell Phone Location?
Now, let's get to the main part: let us learn how to track cell phone location of someone. If you want to learn how to track cell phone of someone, then you need to get your hands on the best cell phone tracking app available in the market right now.
We are talking about Mobistealth. This cell phone monitoring app has the ability to track someone's cell phone location and update you about their current location on your online dashboard. You can track their real-time location through your online dashboard and know where they are at a certain time.
First of all, you need to create an account on Mobistealth and get your credentials. Download and install the app on the target phone and on the other hand, log in to your online user account using the credentials that you have got.
Once you're logged in, you can access your online dashboard and remotely monitor all the activities taking place on your target phone. You can also monitor their location and find out where they are. Mobistealth helps you remotely monitor someone's location from anywhere and at any time.
The good thing about using Mobistealth as your cell phone tracker is that since it is essentially a cell phone monitoring app, it helps you track all the activities taking place on the target phone. For instance, you can also find out who the target person is talking to on phone calls and text messages, what sort of content they are watching on the internet, and what apps they are using.
Mobistealth lets you monitor the phone calls, text messages, instant chats, social media activity, internet browsing history, location, as well as emails from the target phone. It gives you complete details of whatever is happening on the target phone. You can stay updated on their activities and save from them impending dangers.
Location tracking is just one of the significant features of Mobistealth. It offers many other monitoring features that help you know what is going on in the target person's life. So, next time, if you want to keep track of your kid's location, you can also track their phone activity and find out what's happening in their life. The same applies to employers as well who want to keep an eye on their employees' cell phone activities.
---