This Incredible Tool Will Teach You How to Monitor Snapchat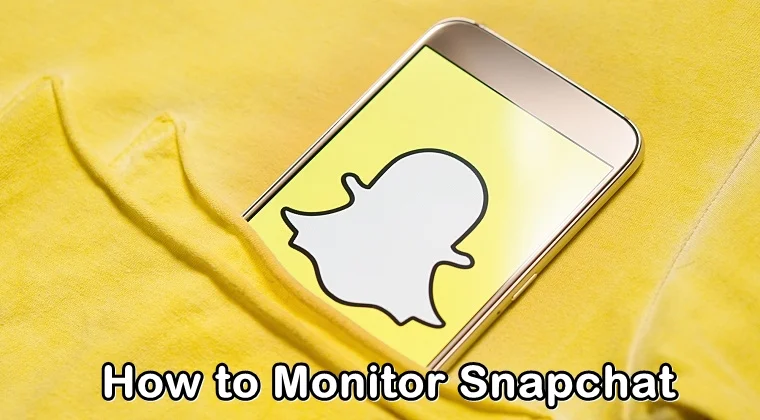 Have you ever wondered how does Snapchat monitoring work or if it even possible to monitor someone's Snapchat? With the right monitoring tool, you can definitely sneak into someone's Snapchat activity. Let's find out how to monitor Snapchat using a monitoring tool.
Most of the hackers want to hack someone's Snapchat to steal their identity as well as their personal information so they can use the same data against them. On the other hand, there are some people who may only want to monitor someone's Snapchat activity to ensure their safety on the social media app.
For instance, concerned parents would want to keep a track of their child's Snapchat activity to make sure they are not using the app inappropriately or not engaging with unfamiliar people. For this purpose, they can use a monitoring tool like Mobistealth to monitor their Snapchat activity.
How to Monitor Snapchat With Snapchat
Even though Mobistealth is an advanced monitoring solution, designed to monitor your mobile devices and computers, it can also be used as a Snapchat monitoring tool.
With the help of this monitoring tool, you can easily keep a track of someone's all day Snapchat activity. This tool is really helpful for parents who wish to keep an eye on their child's Snapchat activity.
As soon as Mobistealth is downloaded and installed on the target's device, it will start recording and logging all the Snapchat activity taking place on their device including all the pictures, videos, and text messages they've shared with other people on the app.
The recorded data is then transported to the online dashboard from where you can remotely monitor their activity from anywhere and at any time.
Why Use Mobistealth for Snapchat Monitoring
Mobistealth is the best Snapchat monitoring tool because it works stealthily in someone's device. This tool teaches you how to hack a Snapchat in a secret way. If you have deployed this tool on someone's device then they won't be able to tamper with it or even come to know that a spy tool has been installed on their device.
Apart from monitoring someone's Snapchat or any other social media app, you can use Mobistealth for other monitoring needs. For instance, if you want to track someone's phone calls and text messages then this app works best for you. On the other hand, if you wish to monitor someone's web browsing activity or track their location then you can always give it a try to Mobistealth.
Mobistealth comes across as an advanced monitoring solution for your digital devices that offers an extensive list of surveillance features and keeps you and your loved ones safe.
Avoid Using Fake Snapchat Monitoring Tools
Mobistealth is a reliable Snapchat monitoring tool that can be used to monitor someone's Snapchat account. All other Snapchat monitoring tools and Snapchat hack solutions that you may come across on the internet are bogus.
The fake Snapchat hack tools have been created to misguide you. Basically, the developers have created these tools to obtain your information or find some means to hack your computer. Therefore, we would strongly recommend not to use them.
---