Using a Secret SMS Tracker to Monitor Kids Text Messages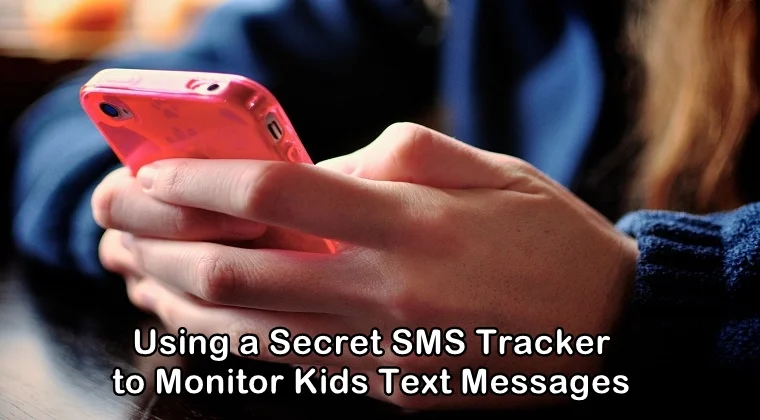 Have you seen your kid spending a lot of time on their cell phones? Do you often find your kid texting nonstop on their cell phone? If yes, you should be worried. Parents cannot afford to leave their kids unsupervised. Some kind of monitoring is important.
The internet can pose some serious threats to human beings, especially kids and teens. We cannot leave them unguarded on the internet because they can easily slip into wrongdoings and be affected by several online dangers.
Some kids do not like the idea of their parents monitoring their online activity and tracking their text messages. In such cases, parents can consider using a secret SMS tracker because this way their kids won't find out that their parents are monitoring their text messages.
Benefits of Using a Secret SMS Tracker
One of the major benefits parents can derive from a secret SMS tracker is that it does not let your kids find out about it. Possibly, kids won't be able to detect the SMS tracking app once it has been installed on their phones.
When kids won't be able to find the app on their phone, they can use the phone as they like it without becoming suspicious of anything. Having a hidden SMS tracker installed on the kid's phone will save you a confrontation with them.
Most kids loathe the idea of their cellphones being monitored by their parents because they think it is a violation of their privacy. They do not want their parents to find out about their cell phone activity, let alone their text messages and online conversations.
They like keeping their activity private on the internet, especially social media. We have seen many cases where kids have purposely blocked or not added their parents on their social media accounts only to keep their activity from them.
Therefore, if your kids are against monitoring apps and SMS trackers, you can consider using a secret or hidden SMS tracker to monitor their text messages without them knowing.
How Does Secret SMS Tracker Work?
In this section, we are going to talk about how secret SMS tracker works. Well, if you are thinking that the app will automatically disappear from the kid's phone as soon as it installed, you are mistaken.
It's not like the SMS tracking app has some secret magic power that it becomes invisible on its own once it is installed on the kid's phone. Parents have to make it look invisible on the kid's phone by making some changes on their device.
For example, after you have installed the app on your kid's phone, the first thing you're going to do is head to the settings of their device, open the Applications list and from there hide the app's icon. When the app's icon is hidden, your kid won't be able to know that a monitoring app has been deployed on their device.
This way the app continues working secretly in the background of your kid's phone and monitors their cell phone activity, including text messages. All the incoming and outgoing text messages are recorded and then sent to your online dashboard from where you can monitor them remotely from anywhere and at any time.
Using Mobistealth As Your SMS Tracker
After trying out several monitoring apps that offered the SMS tracking feature, we concluded that Mobistealth is by far the best SMS tracker out there. This monitoring app has the ability to monitor text messages on all platforms including Android and iPhone.
No matter your kid is using an Android phone or an iPhone device, you can use Mobistealth to discreetly track their text messages. The only thing you need to be careful about is to get hands on your kid's phone for some time because you need physical access to the target phone to install the Mobistealth monitoring app on their device.
Once you have installed, you can return the phone to your kid. Just make sure your kid does not become suspicious of your activity and finds out that you have installed a monitoring app on their phone.
Mobistealth can offer a wide range of monitoring features such as tracking phone calls, text messages, emails, location, web browsing history, as well as social media activity. With this cell phone monitoring app, you can also avail of other monitoring features such as Gmail logging, keylogging, calls recording, and surround recording.
It will only take you to create an account with Mobistealth, get your credentials, select the premium package that best suits your requirements and then start monitoring your kid's text messages. If you do not want your kids to come across any problems while using their cell phones, you must consider monitoring through a mobile SMS tracker.
If your kid is against the idea of monitoring, you can always consider using a hidden cell phone monitoring app. We wish you all the best!
---