What is An SMS Tracker? How Does SMS Tracker Work?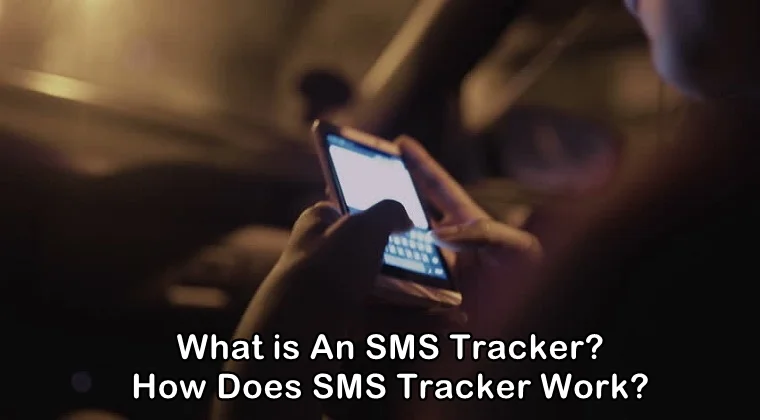 There are many instances in life when you feel the need to track someone's text messages. Especially, when you are suspicious of their activities. This goes true for many people who would like to find out about someone's activity on their phone.
If you are a parent to a kid or teenager and find them spending a lot of time on their cell phones, texting someone, you would want to know who they keep sending the messages to and what sort of messages they are exchanging with them.
Similarly, if you're an employer of a company, you would want to know who your employees exchange text messages with. Even a person who is doubtful about his/her partner would want to spy on their text messages. For these very reasons, the need for an SMS tracker was realized. But how does SMS tracker work?
How does it track one's text messages? Is it possible to monitor someone's text messages without them knowing? Can a person with little or zero technical knowledge use an SMS tracker effectively? In this post, we will provide you answers to all of these questions.
What Is an SMS Tracker?
An SMS tracker is a mobile application or computer software that helps you track someone's incoming and outgoing text messages. Besides the text messages, the monitoring app provides you with details such as the name of the recipient, the name of the sender, the date and time of the text messages sent and received, etc. You can also read the entire content of the text messages exchanged on the target phone.
SMS tracking is one of the primary features offered by a monitoring app. A cell phone monitoring app like Mobistealth can monitor all the events and activities taking place on the target phone and then send that information to your online user account.
How Does SMS Tracker Work?
In order to use an SMS tracker, you need to find out which cell phone your target person is using. If they are using an Android phone, you need to have physical access to their phone to be able to install the SMS tracker app on their device.
Now, you need to register an account with the SMS tracker service and get your account credentials. Choose the package that best suits your needs and get started. Once the app is installed on the target phone, you can return the device to them after you have successfully hidden the app's icon by hiding it from the Application's list in the settings of their phone.
All the conversations taking place on the target phone will be recorded and then transported to your online user account. You can open your online user account at any time to monitor the sent and received text messages on the target phone. You can monitor the text messages from your online user account remotely from anywhere and at any time.
The SMS tracker app like Mobistealth works differently on iPhone devices. In case your target phone is using an iPhone device, you need to use the iBackup method offered by the SMS tracker app. For this method, you need physical access to the target phone for a few minutes, a PC or MAC device, a USB cable, and a stable internet connection.
Using these things, you can complete the setup process of the iBackup method. Once the process has been completed, the backup of iMessages from the target iPhone device will begin as soon as the device is connected to the same internet connection as yours or connected through the USB cable.
Apart from iMessages, you can also monitor the conversations taking place on instant messaging apps such as WhatsApp, WeChat, Line, Viber, etc. The same goes for Android devices as well. Besides monitoring the text messages, you can also track the conversations that take place on instant messengers.
Which SMS Tracker is the Best?
Thanks to advanced technology, we now have several monitoring apps to choose from. However, the abundance of monitoring apps can also create problems for us because it can be difficult for us to make the selection and decide which one is the best among them.
In the market, you will come across several SMS tracking apps, both free and paid versions. However, the free versions only work for a few days until the trial period is over and also lack important monitoring features like SMS tracking. To benefit from all the monitoring features offered by the monitoring apps, you need to switch to the premium version soon.
Beware of fake and bogus SMS tracking apps that claim to work without target phone. The truth is SMS tracker without target phone does not exist. You do need physical access to the target phone to monitor the text messages effectively.
In our opinion, Mobistealth is the best SMS tracker out there. Because of its several monitoring features, we have rated this app as number one in the monitoring solutions industry. Besides letting you track someone's text messages, this app also allows you to monitor phone calls, emails, web browsing history, social media accounts as well as the location of the target phone.
You can benefit from all of these monitoring features by choosing the premium packages. To get a hang of the app and to understand how it works, we suggest you using the trial version provided by Mobistealth which is for two weeks.
Therefore, stop getting paranoid about someone using their cell phone too much and find out what makes them use the device so much.
---