Parental Controls: How to Track and Monitor Your Kids?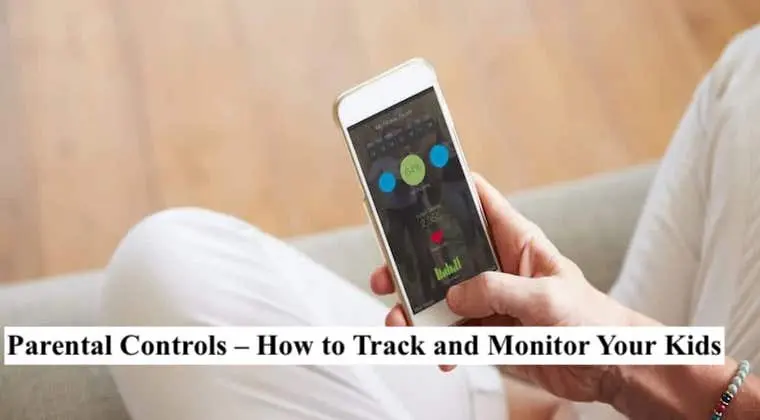 Tweens and teens are not easy to deal with. You don't know what they want and you have no idea what they are doing with their lives. They like to be secretive about the choices that they have made and they don't like to be interrupted at all. In such scenarios, it is very difficult to understand what they feel and how should you deal with them whenever they are in trouble. For most of the most part, teens don't even want their parents around when they are in trouble.
Why do teens exhibit such behavior? Why do they repel their parents? And what should parents do in such scenarios? Let's dig more into this issue and figure out a solution.
For starters, kids of this era are born into a digital era where they hardly know the old world that we lived in. No matter how much you resist, you just can't make them stay away from smartphones and the internet. But many parents still make the mistake of negating their kids' needs and their kids end up looking for other ways to fulfill their requirements. This is the biggest mistake that parents do and it can lead to other disastrous changes.
If parents want to get on the same page as their kids, they need to change themselves. They need to move along with the kids, learn their ways, and help them with their troubles. For that, they can also use parental control software and strategies, but that also requires a lot of care. Let's see what parents should do for their kids.
How to Deal with Your Kids?
Learning how to track my child's iPhone and Android phone might be necessary at some point for smart parenting, but along with it, other things can be done to help your kids. You can be on the same page as them if you notice closely what their behavior is and what they are doing. Here are some tips:
Notice Minor Changes
You should notice minor changes that they might show. For instance, their sleep patterns might change, their eating habits might change, they might become more silent, etc. Such small changes can show that they are going through something in their life or they need care and attention. Don't ignore such things, instead, ask them if everything is alright.
Tone of Communication
Most of the time, there is this big gap in communication between parents and kids which can lead to further issues. This might be the generation gap, but in most cases, it is the gap that is created by the parents themselves. They talk to their kids in such ways that their kids resist sharing much with them.
Scolding them all the time and not understanding what they are trying to say can be very disastrous for your relationship. Though kids make a lot of mistakes, you cannot talk to them like they have ruined everything. Take it easy and talk to them most lightly.
Outings
You might go outing with your friends and your kids might go with theirs. But it is time to change that. You can plan small trips with your kids to understand them better. These trips can be small so that you don't have to spend too much time. Just enough for you to explore things together and talk about something.
When you do such small things, it shows how much you care about your relationship with your kids. Also, when you have new topics to talk about, you can drop the barrier of communication.
Enter Digital World
We know how kids are stuck to their phones and use the internet all the time. Not only are they indulged in the digital world, but that is also all they can talk about. If you are unable to talk about it, then you might be creating a communication gap. But, no worries, the digital world is not that much hard to understand.
You can always enter this world, and you will surely enjoy it. So, learn about it, make whatever social accounts that your kids know, and see what they see in that world. That way, they can talk about something that interests you both.
Parental Controls
Though you can do all the things that you ought to do, still kids are smart enough to keep secrets. Especially, they will not tell you everything about their digital accounts. For that purpose, you can use parental control software that can help you with knowing what they are up to, what they are doing, and if they are in some trouble.
Digital media does feel exciting, but it can bring about many dangerous things that can affect your kids in bad ways. Dangers like cyberbullying, predation, blackmailing, sexting, etc. are very common on social media and your kids might not even talk to you about it. In such cases, you can use parental control software to know what your kids are doing.
With a good parental control app, you can know the chatting and call history of kids, know what they are doing on social media, and much more. This way, you will be able to help them if they are in any sort of trouble.
---