Know How to Find Spy App on Android | Mobistealth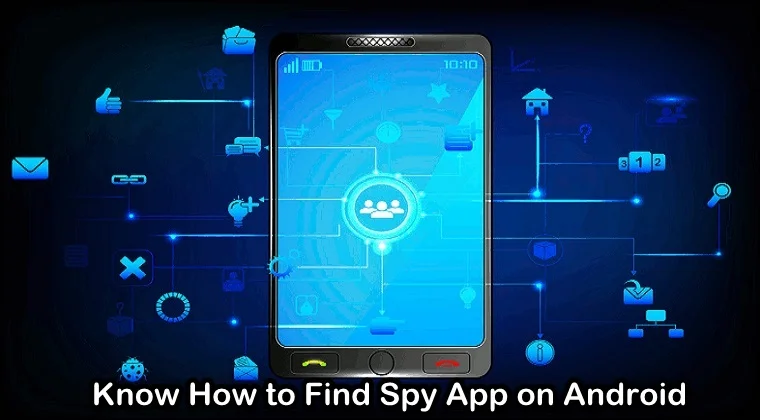 Every person from every race of life needs to take a bold step once in a while. This bold step sometimes includes using monitoring and spying apps. Once you are in need of these apps, you get in the race of deciding which app should fit you best. There are a lot of apps in the market that you can use but there are always certain features that must be kept in mind while using these apps. If you are a layman, you might need a good-to-use and easy app that resolves your issues and make your life easier as well. Learn how to find spy app on Android that fits your requirements best.
With plenty of apps in the market, one often gets confused about the use of the correct app that fits their requirements. One might also think that it might not be the best step to take but given the situation around, some monitoring requirements are necessary these days. For instance, you might need to take care of your kids, protect your spouse, or make sure that your elders are safe. These are a few of the many reasons that make spying and monitoring valid even when you think that you might be taking the wrong steps.
Using Android spy app has become a common practice now, and that is why people must be aware of the correct use of these apps and the reasons that make them valid. There are many things to consider when choosing an app and the same is the case with deciding the reasons for using these apps.
Why Do You Need a Good Monitoring App?
Whether you are a teacher, a parent, a principal, a caretaker, an employer, or anyone who is in charge of something, you need to use monitoring apps once in a while to fulfill your duties. Once you are done with those duties, you can let go of the use of these apps, but learning how to find spy app on Android is a must for many of us. Here are some of the common reasons:
If you are a parent, you need a good monitoring app to make sure your kids are safe and secure. Once they are off to school, you need to know where they are, what they are doing, especially when they don't come back on time. The same is the case with them using social media and smartphones all the time. You need to know what type of chats are they having and what type of habits are they getting involved in. Parents who stay negligent throughout their parenthood, often lose their kids in the end.
If you are a caretaker for some elders who need to be taken care of, you might be in the confusion about how close should you be with them. They need you all the time and you can't even take a break to do something that you want. Using a monitoring app can make things easy for you and you can make sure that you know where they are all the time without actually being with them all the time. You will get notifications whenever they move or leave the targeted area.
When you are an employer, you need to know if you are safe from all sides. Sometimes, you get attacked from the areas that you never expected. So, why not keep an eye on these things beforehand so that you can take steps when it is important. By monitoring and spying, you can know if someone is trying to hurt your company, or if someone is planning against you. You can't reach every corner of your company, but you can keep an eye on everything using these apps.
How to Find Spy App on Android?
If you have established that you need good monitoring software by your side, it is time to decide which one is the best. Though it is not an easy decision for a layman who sees every app like the same one, it would do you no harm to educate yourself about the perfect features of the right app that you must use. Here are some things to consider when choosing the best spy app for your needs:
It must be user-friendly. If you get stuck on every screen all the time thinking what should I do next, what benefit will that app provide you? If the signup procedure is exhausting, how will you get past it easily? No app should let its users go through such confusion and that is why these apps should be easy to use with an easy interface.
It should be efficient. It must understand your requirements and work accordingly. If you are asking it to track a keyword from a conversation, it should do that immediately. If you are asking it to track a person and give you notifications, then there should be no glitch in the process otherwise the whole purpose of using the app will be lost.
It should be fast. Sometimes, many important decisions are to be made based on such apps. Also, many important moments need to be monitored. If your app is not fast enough, it might pass those moments and you will be left with nothing in hand. So, make sure you are using the fast and efficient app.
So far, Mobistealth has been proven to be the most efficient and amazing app that can help you with every requirement. You just have to download it and get started. It is one of the best spy phone android apps that fulfill the requirements of every monitoring need that you might have. So, get started right now.
---