The Importance of Cybersecurity with a Monitoring App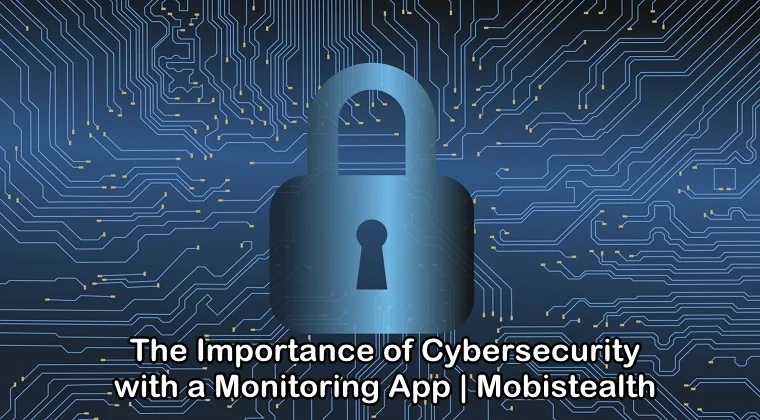 Though there are several cases where people of high standards and business values know the value of cybersecurity for the sake of their privacy and data. But still, there is a large number of people out there who don't know what cybersecurity is and how important it is for the sake of their privacy and even survival in some cases.
The use of free mobile spy software for Android has become a common issue when it comes to protecting your data and privacy. And it should be brought into awareness for the people out there that they do need to protect their online data no matter how unworthy they think it might be.
With the advent of technology and its influence on our lives, it is pretty much obvious that a big part of our lives is being dedicated to the use of the internet, social media, and technology. Everyone owns a smartphone these days and it has become a necessary part of our lives. But with its frequent use, it has also become pretty much common that we rely on these technological tools too much.
Gone are the days when people used to keep notes and diaries. Now, everything is saved on smartphones and thus it carries most of our secrets too. This way, we can say that we are relying on technology too much and it can turn out to be dangerous for us too.
Where experts have introduced these facilities to us, they have also advised us to use these things with care. Nobody has advised people to put their whole lives in their smartphones and that is why cybersecurity is a necessary option.
The use of Android spy app is very useful in these cases and that is why people are being brought to awareness about the right use of these apps. They should know that whatever data they put in their phones, needs protection and security as the leakage of the tiniest of things can disrupt their lives.
Why is Cybersecurity Important?
Though many business owners, celebrities, and people of high exposure are already taking care of the cybersecurity concerns because they know how crucial it is, still there are people who are not really in this matter and the worst part is that they think they are safe and secure when they are using the internet. So, let's take a look at a few cybersecurity threats that can ruin the lives of people and that have proven to be very dangerous indeed:
Hacking
There are many naïve people out there who still think that their data is safe and hackers will have nothing to do with it. Well, the truth is that you never know what hackers are after when you are living your normal life.
Sometimes, there are enemies, rivals, and people who are just not happy with your life or want to know more about it. In that case, they usually turn towards this criminal act of hacking where they try to get access to every digital gadget you own to know the secrets that they want to know.
Obsession
You might have seen in the movies that the young generation often gets obsessed and use whatever means they want to know the lifestyle of the target person. This is not confined to movies only, it is happening in daily life and if you look into the news, you will see various examples of such acts that have ruined the lives of several girls especially. This obsession might start from knowing the other person's routine to hacking their phones to get access to their stuff like photos and videos.
Excess Sharing
Parents might want to teach their kids about this threat where they keep on sharing a lot of things with the other person to enhance the value of their friendship or relationship. Little do they know that this sort of sharing can put them in danger.
Whenever the other person decides that they want to use this stuff against you, they will share the stuff with public in no time and the rest is the humiliation. Kids have been suffering from this sort of cyberbullying and blackmailing, and if you look into the news, many kids have even tried committing suicide to get rid of the humiliation they experienced.
Business Rivalries
Not taking care of cybersecurity while you are a business person might be your biggest mistake. There are many enemies and rivals out there who want to know the secret of your business, to know how you are progressing too fast, and how are you maintaining all that business stuff.
Some just want to know things and some want to ruin you. In either case, you need to be careful about your stuff and how you should be taking care of the confidential things in your office.
Using Free Mobile Spy Software for Android
When it comes to taking care of your cybersecurity, it is important to know that you must have excellent tools by your side to take care of such things. If you are using software that doesn't take care of your cybersecurity needs when it is required at most, you are going to be at failure no matter how hard you want to secure yourself. You can use the best my Android spy software that can help you with all your cybersecurity needs.
Mobistealth is by far one of the best software that can help you with the things that you require. Many business people and laymen are using this app for cybersecurity concerns and it has proven to be one of the best apps that one can use. So, wait no more, download this amazing app right now and get started with protecting your assets.
---