Use Best Free Spy App for Android to Monitor Texts: Mobistealth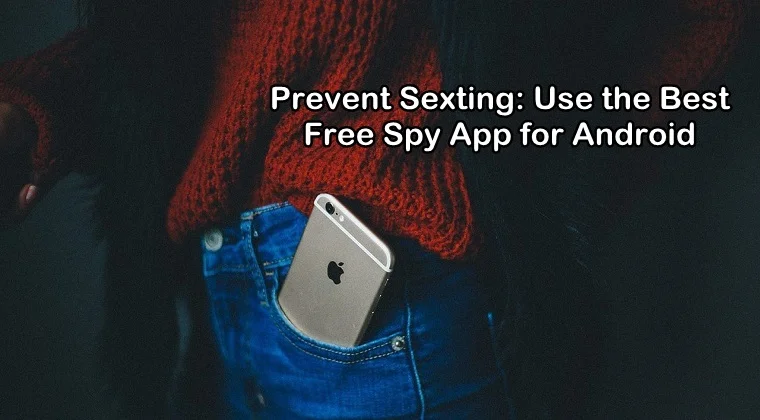 When you have teens, there are a lot of things that you need to consider. At one point, teens want independence and freedom to live their life the way want but at the same time, they are vulnerable to the things that can hurt them and ruin their future. No parents want their kids to suffer through things like that, but they can't just bound their kids to themselves thinking that they might not do anything stupid. This is an era where balance is required between parenting and the freedom that our kids require. If you leave them as they are, they are prone to bigger mistakes that can harm them forever. So, parents need to be smart about the upbringing of their kids in this era.
Kids often start asking for a separate smartphone as soon as they start seeing their friends using one. They also want access to the internet and permission to use social media. All of this makes sense since they are seeing other people doing the same, but the risks remain intact because they are still young to understand the rights and wrongs of digital media. They can't use it as adults and they don't want adults to be a part of their social media journey. So, what should parents do? The use of the best free spy app for Android seems like a fair option at this point.
Still, there are many parents out there who still don't understand they should be using best hidden spy apps for Android to take care of their kids. They think that their kids can handle themselves and social media is a harmless platform where they can bear the changes. But the reality is changed. Dangers like cyberbullying, sexting, fake relationships, over-sharing, and a lot more start hovering around the heads of your children as soon as they start using social media. If you are not careful about their usage of social media, they might get in big trouble.
Especially, sexting has become so common these days and it is ruining the mental and physical health of our youth. Every parent needs to take care of their kids when it comes to dangers like this. Sexting has a lot more dangers than any parent can think. But since parents are closing their eyes to these realities, the dangers are ruining our youth.
What is Sexting?
Sexting is the exchange of content of sexual and inappropriate nature to each other through online platforms. Usually, this is done to enhance the quality of relationships that they are making online. As soon as they join the social media platform, they start seeking comfort and pleasure in making new friends who are friendly to them. Since they are already looking for such things, it doesn't take them long to make friends and start creating new relationships. What they don't realize is that these relationships are not real and everything they do on these online platforms can ruin their lives.
Soon, these relationships start making sense because kids think that they will last forever. Not a long time passes by that the other person starts asking for favors which can include sexual photos and videos that are highly inappropriate to upload on the internet. Soon, they start sharing this stuff with each other, and not a long time goes by that their relationship reaches a sensitive point where they end things. Now, the things that they had shared will remain with them and either of them can use these things to take revenge later in life. Sometimes, some adults pose as teenagers and extract such stuff from innocent kids to blackmail them later.
Why is Sexting Dangerous?
Sexting is not only dangerous but it can ruin your kids' whole life if you are not paying enough attention. Sexting can make things worse for them as they share some of the most private things with the other person through this. Here are some of the most common dangers of sexting:
The things that they shared can be used later to humiliate each other. One of them thinks of revenge or ends up publicizing everything due to hatred.
The stuff you posted online will never come back and you will always fear that your inappropriate photos are still in someone's phone. This fear can hurt the kids.
Some blackmailers on the internet trap innocent kids, make them do these things, and then blackmail them with the stuff they have shared. These are also predators who want to take advantage of the kids.
Sexting is like another level of relationship for the kids, so when their trust is broken, they can hardly trust anyone in the real-life as well. It makes it very difficult for them to adjust to the real-life and have relationships.
Sexting does seem like fun to the kids, but you being an adult, knows how dangerous can it get when fake online relationships are over. So, parents need to dive in and do something about it.
Using the Best Spy Free App for Android
It is time that parents realize that the use of monitoring apps is a must when you are going to take care of your kids. They must be checked on from time to time so that you can know what sort of trouble are these kids getting into. Mobistealth is by far the best android phone spy apps free software that can help you take care of your kids. You can keep an eye on them, know their chats, and know when they are taking the wrong steps. The more you know, the better you can prevent them from making mistakes that can harm them for a lifetime.
---