Learn How to Perform the iPhone Activation Lock Hack the Right Way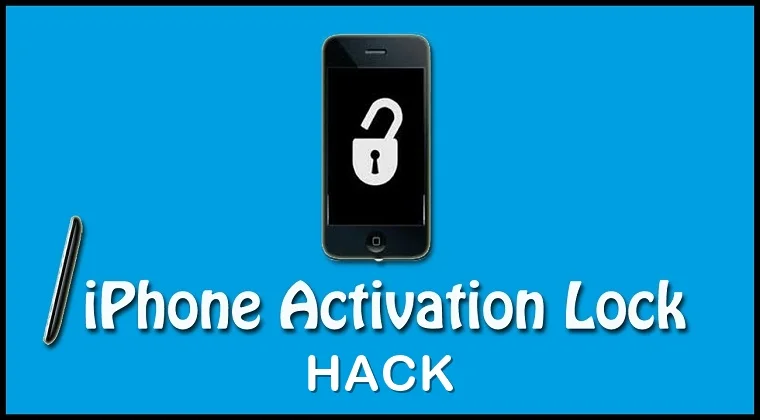 Have you ever wanted to break into someone's iPhone device but have no idea how to do it? You may wish to sneak into someone's iPhone but nothing can be done unless you are aware of its activation lock or passcode.
In case you do not know the activation lock or passcode of someone's iPhone device, you cannot break in. This does not mean you cannot hack iPhone of someone; you can still perform the hack. In this post, we are going to explain how to perform the iPhone activation lock hack the right way.
Read on the post to find out how to perform the iPhone activation lock hack effectively.
Why Hack Someone's iPhone?
There could be several reasons for you to hack someone's iPhone. For instance, you have inherited or bought a used iPhone or other iOS device but when you try to set up a device it keeps on asking for the previous owner's Apple ID and password.
This indicates the device is activation locked to the previous owner's or target person's iCloud account which stops you from using it except you are already aware of their credentials.
In another scenario, you would want to bypass the iPhone activation lock because you want to find out what the target phone is up to on their device. This holds true for concerned parents who want to know what their child has been doing on their iPhone device and want to monitor every activity taking place on it.
Similarly, if you are doubtful about your partner's loyalty and want to find out whether or not they are seeing someone else behind your back, you would want to sneak into their iPhone device by bypassing the activation lock.
The need to hack an iPhone device would make you go on a quest to remove the iCloud account in the fastest, cheapest, and most reliable way ever. And of course, you would also want the solution to be permanent, if that's possible.
The good news is that there are two methods to solve this issue and one of them is completely free. Let's dig into the post and find out how to perform the iPhone activation lock hack in the best way possible.
How to Perform the iPhone Activation Lock Hack?
On conducting a Google search, you will come across results packed with companies and suppliers that claim to unlock your target iPhone device for free. Of course, some of them offer paid solutions as well. But, first, let's focus on free services.
No doubt, their websites look quite convincing and appear to offer reliable and good quality services. Truth be told, these websites are nothing but scams that do not work at all.
We can say that for sure because we have tried and test them ourselves because we didn't want to pay for iPhone activation unlocking unless we didn't have to. We were left disappointed after testing them out because all of them were scams offering fake unlocking services.
Some of the specific companies that we tried include i Cloud Unlock Bypass, i Cloud Unlock, ITPC Expert, Remove i Cloud lock, etc. They were online tools, software, and hack solutions developed only to trick users into believing they could help with the iPhone activation lock.
However, all of them failed to perform what they promised. We would advise you to not waste your precious time and efforts on them.
The online marketplace is highly volatile where companies try to appear regularly often using similar names, making it difficult for others to keep up. When companies get caught as scammers and fraudsters, they rebrand and come up again using the same old bogus service. Irrespective of their names, we have managed to track down the free unlocking services that do not work at all.
We have figured it out that the only possible method to permanently remove the previous owners' account credentials is to use a paid iCloud lock removal service. Or, you can also go ahead and try a temporary solution to hack iPhone passcode such as iCloud bypass.
Using Paid Methods to Remove iCloud Account
If you find your target iPhone device locked, then don't worry because you can unlock it using a trustworthy and professional company.
Once it's done, you can set up your device and no longer be asked to provide the credentials of the previous iPhone owner or the target iPhone user (for instance, your child.)
While unlocking the device, you should only remember one important point: you should be able to use the device normally.
The following step-by-step guide will teach you how to remove the iCloud account:
Step 1: First of all, find out your iPhone's IMEI. IMEI is basically a unique ID for the device and you need to provide it so the target device gets unlocked.
There's no need to panic here because it is really simple to find out your target's device IMEI. If your target iPhone device is not activated, all you need to do is, find the little "i" button on the screen, tap it, and you will find the IMEI listed together with some other things.
But, if your target iPhone is iPhone or newer, you can find the IMEI printed on the back of the device. Though the printing is quite small, you can still find it easily.
Step 2: Secondly, find out the iPhone model or the iOS device you want to unlock. You can look at this page of Apple's website to identify the exact model of the device you want to unlock.
Step 3: In the third step, choose your supplier or the company that best suits your needs.
Step 4: Hurray! The unlock will be completed. After one or two days, you will be informed that the target device has been unlocked successfully.
Now, you can set up the device without being asked for the previous owner or target person's credentials.
After you are done unlocking the target device, you can install an iPhone monitoring app like Mobistealth on it and start viewing the device activity remotely from anywhere and at any time.
---