Learning How to Monitor Android Phone Remotely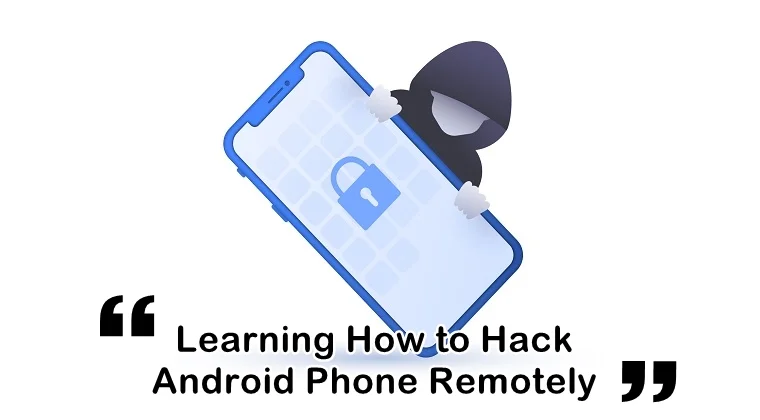 Have you ever wanted to hack someone's phone remotely to monitor them without getting caught? Do you know that you can discover the phone activities of your loved ones, employees, and acquaintance and also track all their actions and whereabouts? Have you been in search of an app or software on the web which can enable you to hack Android phone remotely but failed miserably?
The internet is laden with monitoring apps and software but searching for them can be a total waste of time, especially if you do not know which one to opt for. The apps that can be found online are not reliable and cannot be trusted to deliver what they had promised.
But you need not worry. The good news is that your futile searches for a good monitoring app have finally come to an end. In this post, we are going to discuss how to hack someone's Android phone remotely and also learn about the legit monitoring tool that has been proven to be effective, reliable, and efficient in delivering the performance.
Hacking Android Phone
The legit monitoring tool we are talking about is none other than Mobistealth. You can use this monitoring app to hack someone's Android phone remotely and keep track of all the activities taking place on their device.
Undoubtedly, the latest smartphones have become more secure, especially Android phones. You cannot simply go around guessing the passcode of someone's device and access all the data stored on it. You can end up getting caught. The best solution is to pick a monitoring app that can help you spy on someone's device without them knowing.
The monitoring app such as Mobistealth is going to make the process a whole lot easier by letting you monitor someone's device discreetly and also save your time and energy. Mobistealth is equipped with incredible monitoring features all rolled into one. In fact, it is the best monitoring app that you can use to hack someone's Android device remotely.
Let us discuss the Mobistealth monitoring app in detail and understand how it will help you hack someone's Android phone remotely.
Why Use Mobistealth Monitoring App?
If you are looking for a reliable, professional, and reputed Android monitoring app, then your search ends with Mobistealth. This monitoring app is highly recommended not only because it is used by hundreds of users across the world but also because it offers a bunch of amazing surveillance features.
Above everything else, the greatest advantage of using this app is that there is no need to root or jailbreak the target Android device. Most of the other spy apps require you to jailbreak or root the target device. But with Mobistealth, no such thing is required.
The installation process of this monitoring app is so easy and simple that even a person with zero technical knowledge can install and operate it. One does not need to be a tech expert to operate this monitoring app.
Mobistealth supports all the operating platforms including Android and iOS. For iOS devices, you do not need to physically install the monitoring app on the target device as iOS devices are cloud-based and only require iTunes credentials for the monitoring app to work.
How to Monitor Android Phone Remotely with Mobistealth
Now, we have finally reached the part where we will learn how to monitor an Android phone remotely with the help of the Mobistealth monitoring app. Although remotely hacking someone's Android phone may seem like a complex task but Mobistealth makes it quite hassle-free and simple.
Users will be delighted to see that Mobistealth is one of the easiest monitoring apps to operate as it comes with a simple and user-friendly interface.
However, when it comes to hacking an Android phone remotely, you need to follow a couple of rules. Firstly, physical access to the target phone is required so you can install the monitoring app on it. Without physical access to the target device, you won't be able to start monitoring its activity using Mobistealth.
After obtaining physical access to the target device, you will install the monitoring app on it and hide its icon from the applications list by tweaking the settings. By doing this step, the app will become undetectable on their device. This way target person won't be able to know that a monitoring app has been deployed on their device unless they are told so.
Once installed successfully, the Mobistealth monitoring app will start recording all the activities taking place on the target Android phone and transport the logged data to your online user dashboard. The dashboard is the place where you can remotely monitor the activity from anywhere and at any time.
The credentials to the dashboard will be handed to you as soon as you sign up to the Mobistealth service, choose the premium package and install the app on the target device.
We hope now it is clear to you that hacking someone's Android phone is much easier than you would think. All you need to do is get your hands on a reliable and professional monitoring app such as Mobistealth and then let it do the job for you. All your monitoring and tracking needs can be taken care of with this monitoring app.
---