Let's Embrace Monitoring with Facebook Hack Tool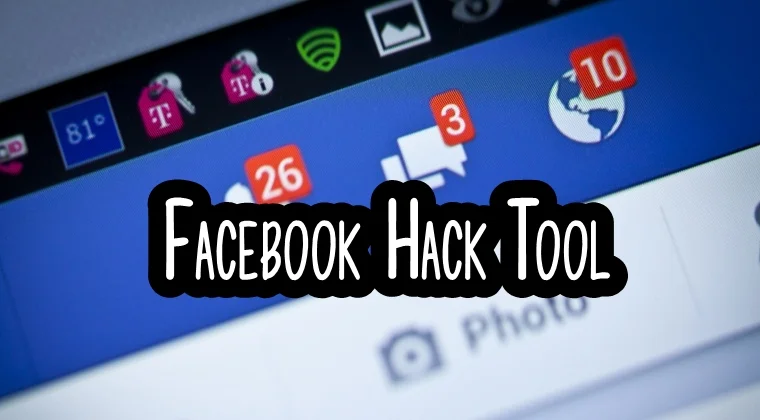 With the arrival of the new Facebook hack tool, now it has become possible and much easier to track someone's Facebook activity without having to download any program on your device or fill out any online surveys to confirm your human identity. Let's understand monitoring with Facebook hack tool.
Facebook hacking is still considered an illegal task which is disliked by the majority of the people. However, there are some instances when Facebook monitoring becomes crucial, especially for concerned parents who want to monitor their child's Facebook activity. Thankfully, now they have a Facebook hack tool that has been designed for this purpose.
Monitoring with Facebook Hack Tool
The new Facebook hack tool we are talking about is Mobistealth which is basically a monitoring tool used to monitor someone's device activity.
Mobistealth offers advanced monitoring and surveillance features, allowing you to monitor someone's device activity. It works on all the platforms including Android, iOS, and Windows. You can either download the monitoring solution as a computer program or as an app for the mobile phone.
Apart from monitoring Facebook and giving you complete access to someone's Facebook account, you can track your target's location and find out about their whereabouts. Just like any other monitoring tool, you can also record the calls and text messages sent and received on the target's device.
Complete Facebook Access
Mobistealth monitoring tool has the ability to monitor someone's Facebook activity, giving all the required information about a user. Using this Facebook hack tool, you can have access to someone's Facebook account and keep a track of all the activity they are doing on Facebook.
You can get to read their Facebook Messenger conversations as well as monitor all the pictures, videos, and other content they share on their Facebook feed. Especially if you are a concerned parent, you can find out what sort of messages are being sent and received by your child on their Facebook Messenger.
For instance, if your child is engaged with a pedophile on the Facebook, who is trying to get personal details from your child, you can get to know about it and immediately put a stop to their conversation, hence saving your child from an unknown impending online danger.
Monitoring tools like Mobistealth help parents keep their children safe from the online dangers including cyberbullying, pornography as well as getting in touch with the pedophiles.
Other than the parents, this monitoring tool can be used as a Facebook hack tool by the employers who can deploy the tool on the company-owned devices handed over to their employees. By deploying the monitoring solution on their devices, an employer can find out whether the employees are not wasting time checking their Facebook and misusing the company's resources.
Using Mobistealth
Mobistealth is so far the best Facebook monitoring tool that gives you complete access to someone's Facebook activity. The good thing about using Mobistealth is that it is really easy and simple to use. Anyone can download and install the monitoring solution without having to face any complications.
As soon as the monitoring tool is installed on the target's device, it starts recording the Facebook activity and then sends all the information to your online Mobistealth account, allowing you to view and track their Facebook activity.
In case you are looking for an advanced monitoring solution that offers features beyond Facebook monitoring, even then you can opt for Mobistealth as it provides an extensive set of monitoring features.
---