Here is Why You Should Consider Facebook Hacking Seriously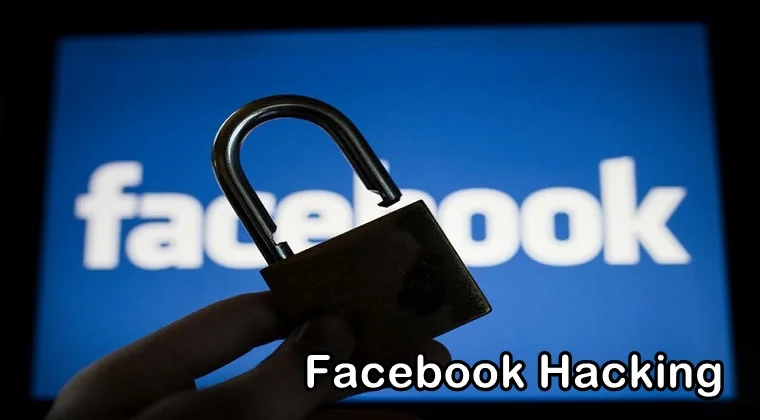 Facebook is the best social media platform we have right now. It was Facebook whose popularity encouraged other developers to come up with new social media sites. However, like the internet and other popular social media sites, Facebook is also plagued with various online threats. This is the reason Facebook hacking has become a necessity for most people these days.
Facebook is one social media platform which is used by both adults and children alike. In fact, the social media giant is more popular among children, especially teenagers. They interact with their friends on the platform, send them text messages on Facebook Messenger and upload and share pictures and videos with them or on their feeds.
However, most children fail to apply privacy settings to their profiles which makes them approachable to the cyberbullies and sexual predators lurking on the platform. Due to the presence of these online perils, it is important to consider Facebook hacking solutions.
With Facebook hack tools, you can monitor your child's Facebook activity around the clock and help them stay away from the online dangers. Now, let us understand why you should take Facebook hacking seriously.
Track Your Children with Facebook Spy Apps
Facebook spy apps have been introduced to help you with hacking your child's Facebook account. It may not be possible to get access to your child's account especially when they're around. In fact, your child may not even like it when you ask them to give you their Facebook account details.
In order to monitor your child's Facebook account secretly, you must opt for Facebook spy apps because they allow you to keep track of their Facebook activity without them knowing. Of course, you would not want your kid to feel offended when you breach their privacy. Therefore, it is recommended to monitor their Facebook activity in a stealthy way.
Facebook spy apps have been designed in a way to secretly monitor someone's Facebook activity. Once the app is successfully deployed on the target's device, it will start recording all their Facebook activity secretly and then transport the recorded data to your online user account. From there you can remotely monitor their activity from anywhere and at any time.
Choosing the Best Facebook Hack Tool
You need to be extremely careful while choosing the Facebook hack tool. When you look up for Facebook hack solutions on the internet, you will stumble upon numerous results with every page showing you Facebook hack sites, apps, and software.
All of them do claim to hack someone's Facebook account but most of them are fake and bogus. Before opting for a Facebook hack tool, make sure you have thoroughly checked its website and have read information about its developer.
Other than that, if a Facebook hack tool asks you to fill out an online survey for your human verification or asks you to download a third-party app or demands you to open a particular web link then you need to stay away from it because it's nothing but bogus.
These Facebook hack tools have been specifically designed to fool people by ardently claiming to hack someone's Facebook account. The truth is, these tools do not have any Facebook hack solution and are only misreporting users for their own advantage.
So, if any of the Facebook hack tools that you come across on the internet ask you to do the above-mentioned things then you should avoid using it. A genuine Facebook spy app won't ask you to do any of these things and will only require you to register an account with them and download the app.
Read Private Messages with Facebook Messenger Hack
Have you ever wondered how you'd be able to find out who your child keeps chatting with on their Facebook Messenger and what sort of messages they exchange with them? A reliable Facebook spy app lets you read their private messages. This process is also known as the Facebook Messenger hack.
This particular hack refers to the process of monitoring someone's private Facebook Messenger conversations. You can read each and every message exchanged on the Facebook Messenger app and also have information about the time and date those messages were sent/received on the platform.
In case you find your child exchanging inappropriate messages with someone on Facebook Messenger, you can stop them immediately. Had you not deployed a Facebook spy app on their cell phone, you would not be able to monitor their Facebook messages all the time.
Hack Facebook Account Using URL Online
If you have searched for Facebook hack tools on the internet then chances are you must have also encountered a Facebook hack solution that claims to hack Facebook account using URL online. Using this Facebook hack tool, you will be required to enter the URL of the Facebook profile whose account you want to hack on that website and then hit the search button.
Once you have entered the URL of the Facebook account you want to hack, the website will go through a process and ask you to wait until the result has been generated. In the meantime, you can expect the website to ask you to fill out an online survey for your human verification or ask you to download a third-party app or software.
Even after doing what the tool has asked, you will be shocked to see that the tool has failed to perform the Facebook hack which means it's completely bogus. This tool does not work at all so you do not need to waste your precious time on it.
If you ever come across a tool that claims to hack Facebook account using URL online then you must avoid it. Instead of trying this out and getting disappointed in the end, you must save yourself from this misery and choose the reliable Facebook account.
---