What Are the Different Employee Monitoring Tools?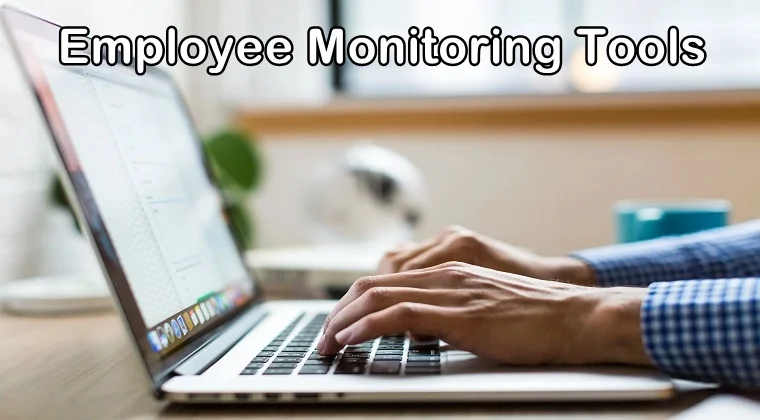 Employers can use employee monitoring software to keep an eye on their employees and see whether or not they are focused on their work. You cannot keep your employees unsupervised at the workplace because nobody is as focused on their job as you would like them to be.
Without any employer supervision, employees can become unproductive and lazy at work. They can surf the internet, browse social media apps, play games, shop online, chat with their friends via text messages or calls, etc. All of these activities can be stopped with the help of employee monitoring tools.
With an effective employee monitoring software, you can also enhance your company's security system. It is possible that your employees might open unsafe sites and apps on their devices. Sometimes, a dissatisfied employee might even do something malicious intentionally, such as sharing the company's data with the outsiders.
Some employee monitoring tools focus on enhancing the company's security while others specialize in productivity management and time tracking. Everything depends on what type of employee monitoring software you are looking for.
What is Employee Monitoring Software?
Here is the employee monitoring definition. Employee monitoring software is a program that helps you track your employee's activities on their devices during office hours. From monitoring their internet usage, to work emails, text messages, phone calls, tracking location, to keylogging, employee monitoring software allows you to monitor all their employees' activities on their devices.
With the help of employee monitoring tools, you can enhance employee engagement and employee productivity in the company. The company's security system is also enhanced when you deploy employee monitoring tools in the workplace.
Let us now discuss different tools that employers can use for employee monitoring in the workplace.
Employee Monitoring Tools
Thanks to advanced technology, we have several options for employee monitoring tools. There are different types of employee monitoring software out there that you can use to keep an eye on your employees.
SentryPC, Time Doctor, Hubstaff, Mobistealth, and Veriato are few of the examples of employee monitoring software. Let us review each one of them in detail.
SentryPC
SentryPC is not only used for employee monitoring. Apart from businesses, this monitoring software offers solutions for homes, schools, and families. When you use this software for your business, you will see how your employees are using their devices and internet access during working hours. With this software, you can block their access to the internet, social media, games, instant messaging apps, etc.
SentryPC can be used for activity monitoring, content filtering as well as time management. The software offers payment plans for all types of organizations whether big or small. The main features offered by this monitoring software include real-time activity, cloud control, user management, instant alerts, compatibility with Mac and Windows, visual charts, and free updates.
Time Doctor
The majority of companies are using Time Doctor to monitor their employees. Big brands such as Verizon, Survey Monkey, Home Depot, and Allstate are using this employee monitoring software. It integrates with other software and tools that you are already using.
As the name of the employee monitoring software suggests, Time Doctor focuses on time tracking to increase employee productivity in the company. Your employees will receive popup alerts whenever they are caught visiting websites that are not related to work or doing something unproductive.
Employees will also receive a daily report on their productivity so they can make modifications in their activities on their own. Even managers and supervisors can tell which employees are the most productive and which ones are wasting time.
The top features offered by Time Doctor include time tracking, chat monitoring, internet and app usage, screenshots, webcam shots, attendance tracking, etc. The pricing plan of Time Doctor starts at $12 per month per user.
Hubstaff
Hubstaff is an ideal employee monitoring software especially for those companies who are managing remote employees. It can be quite challenging to keep your employees engaged and on-task when they aren't in the office. However, with this software, you can keep a watch on them and hold them accountable.
Some of the main features offered by Hubstaff include geofencing, time tracking, online timesheets, productivity measurement, detailed reports, and GPS tracking. This software can be used in several fields and industries such as construction, real estate, cleaning, health care, professional services, agency, and freelance.
Using this software, you can track your employees' web browsing and app activity. You can monitor your employee's work in progress with screenshots.
This employee monitoring software offers a mobile app that lets you track your employee's device and internet usage on the go. You can remotely monitor your employees' activity by looking at the detailed work reports from the palm of your hand.
The GPS tracking and geofencing features allow you to monitor your employee's location when they are gone for a business meeting. You can choose from different pricing plans of Hubstaff and decide which one works best for you. Start with the free trial to get an understanding of this software.
Mobistealth
We couldn't help but include Mobistealth in this list because it is one of the best employee monitoring software out there. This monitoring software can be used for several different reasons. However, businesses are making the most of it these days.
Using this software, you can remotely monitor your employees from anywhere and at any time. When you deploy the monitoring software on your employee's device, all their activities will be recorded and then transported to your online dashboard from where you can remotely monitor them.
Mobistealth allows you to monitor their phone calls, work emails, text messages, instant messaging apps, web browsing activity, social media usage, location, as well as keylogging. All these extraordinary features are offered by Mobistealth that can be used to track your employees.
Like other monitoring tools, you can start by using the trial version of Mobistealth to understand how it works. Once you are familiar with the tool, you can opt for the premium version and benefit from advanced monitoring features.
Veriato
We had to feature Veriato on this list because it offers everything that a business could ask for. This is a cloud-based employee monitoring software that records and monitors the following activity such as emails, internet browsing, screenshots, instant messaging apps, apps usage, keylogging, social media activity, printer tracking, USB devices, network access, uploads, and downloads, etc.
With this employee monitoring software, you can customize productivity reports. You can also set up real-time alerts to catch your employee whenever he/she opens a restricted website or downloads a flagged program/app.
Besides offering employee monitoring, Veriato can also be used to enhance the company's security. You can catch data theft, employee misconduct, and compliance violations using this software. It can be deployed on both Windows and Mac devices and work effectively.
The cost of Veriato starts at $12.50 per device per month. You can give it a try by using the free trial.
---