Learn How to Spy on Someone Without Being Caught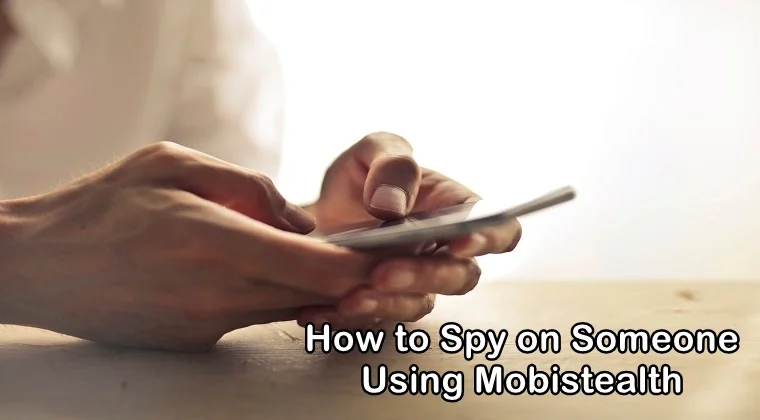 Do you think it is possible to spy on someone's cell phone without letting them know? Yes, it is quite possible. You can spy on someone's cell phone without being caught if you do it carefully. In this post, we will learn how to spy on someone without them knowing. It's not a difficult task to know how to spy on someone. All you need is a good monitoring and spying software to carry out this task.
Once you learn how to spy on someone without being caught, you can easily know what's going on in their lives. Almost every person keeps a smartphone these days. If you want to know about a person or their life, you just need to learn how to spy on someone, especially their cell phone without getting caught.
Nowadays, it has become essential for parents to keep tabs on their children's online activity. Same is the case with employers who feel it's important to know what their employees are doing in the office all day long. But it is high time that we realize that using these monitoring software and apps is not really a bad thing. It is actually for the safety of your loved ones, you company, and yourself. Digital threats are increasing every day and there is more deception now than ever. It has become very important to use a good phone spy software to keep a check on everyone.
Employers keep a close check on their employees because issues like cheating, leaking the company's private and confidential data with third-parties, and lacking trust in employees have grown in the past. To overcome these issues, employers must find some ways to keep an eye on their employees' cell phone and computer activities.
The technology has increasingly advanced in the last few years and because of this progress, we have several ways to monitor someone's online activity. However, if you feel worried about getting caught while spying on someone's online activity, there is no need to worry.
Now, you can spy on someone's cell phone without their knowledge. To carry out this tedious task, you need to try monitoring tools like Mobistealth, which allow you to spy on someone's entire cell phone activity including text messages, phone calls, web browsing history, GPS location, and lots of other things.
Monitoring tools like Mobistealth help you in finding out where your children go, with whom they interact on their social media profiles, or whether or not they are in any sort of impending danger. Similarly, you can keep an eye on your employee's activity with the help of monitoring tools.
It may not seem right to spy on someone's cell phone activity as you are invading the privacy of someone. However, it is indispensable to protect your children from harmful people lurking on the internet. It's true that you know your children really well, but you may not know about the people around them online.
It is evident that there are so many online threats on the internet that surround your children all the time. Several rampant cases are taking place nowadays due to the spread of online threats such as cyberbullying, sexting, pornography, pedophilia, etc. Therefore, there's nothing wrong in spying your children's online activity because you are doing that to keep them safe.
Similarly, you would not want your employees to indulge in leisure activities during office hours or simply share the company's private information with an outsider. To keep your company's data safe and to keep your company's integrity and productivity intact, you need to monitor your employee's performance.
To monitor your employee's activity during working hours, you must learn how to spy on someone effectively. For that reason, you must use an effective and reliable employee monitoring solution. Mobistealth is the best monitoring tool that lets you learn how to spy on someone, even your employees.
Using a good phone spy app can help you a lot in understanding what is going on in your company and how should you handle it. Most of the times, there are employees who are trying to get ahold of your company, who are deceiving you and conspiring against you. You can't know these things unless you do something about it. You need to monitor them and make sure that you know what they are doing behind your back.
We will tell you all about how monitoring tools work and how they help you in spying on someone's cell phone activity.
How to Spy on Someone Using Mobistealth
When it comes to spying on someone without them knowing, Mobistealth is the most effective and reliable monitoring tool which can be used by parents as well as employers. The reason why it has got so much popularity is that it is really easy to use and provides a user-friendly interface to its users.
You can also learn how to spy on someones phone without them knowing for free with this monitoring tool. When it comes to features, Mobistealth offers an extensive list of advanced monitoring features to its customers. Some of them include the following:
Spy on someone's incoming and outgoing phone calls.
Spy on someone's received and sent text messages.
Track someone's real-time GPS location.
Monitor someone's social media accounts including popular social media apps and instant messaging apps.
Monitor someone's complete web browsing history.
Spy on someone's Gmail account including incoming and outgoing emails.
Spy on someone's photos and videos stored on their mobile devices and computers.
Monitor someone's surround recording.
Log someone's keystrokes.
In addition to all the above-mentioned features, Mobistealth provides great customer service to its customers. If a user faces some trouble, they can directly contact the support team either through an email, instant-chat service or voice call. The best thing about Mobistealth's support team is that it is available all round the clock.
This monitoring tool comes in the form of computer software and a mobile application. It is compatible with all the Android, iOS, Mac, and Windows operating systems. Depending on the type of device and operating system your target person is using, you can choose Mobistealth in that way. You can learn how to spy on someone including your employees by using Mobistealth.
How Mobistealth Helps You in Spying?
As we mentioned earlier, Mobistealth provides a user-friendly interface. There is no need to be a tech-savvy person or a computer expert to operate this monitoring app. All you need to do is create an account with Mobistealth and obtain your online user account credentials.
The credentials will give you access to your online dashboard from where you can remotely monitor someone's cell phone activity without them knowing from anywhere and at any time.
If your target person is using an Android phone, you will need physical access to their phone. For iPhones, no physical access is required. You can install the monitoring app on their device by using their iTunes credentials only.
Once the app has been downloaded and installed on the target device, you need to hide the app's icon on their device (if it's an Android device). You will head to the settings of their device and hide the app's icon in the Application list.
As soon as the monitoring app is hidden, it becomes undetectable for the target person. You can continue spying on their cell phone activity because the app remains hidden for them. This is how Mobistealth helps you spy on someone's cell phone without them knowing.
There is no risk of getting caught when you are using Mobistealth for monitoring someone's cell phone because the app remains oblivious to the target person. It is recommended to spy on your child's cell phone without letting them know because you do not want your child to become angry or feel offended.
However, most employers have already disclosed to their employees that their devices will be regularly monitored by them. This helps in keeping employees on their toes as they know their activity is being monitored and they won't indulge in doing anything wrong. We are certain now you know how to spy on someone using Mobistealth.
It is best to tell your kids or your employees about your plans of using the phone spy app if you really want them to learn from their mistakes. Otherwise, they can say that they weren't told before and it is unethical, especially in the case of employees. So, do something about it and protect everything around you.
---