Snapchat Monitoring: How to Monitor Snapchat on iPhone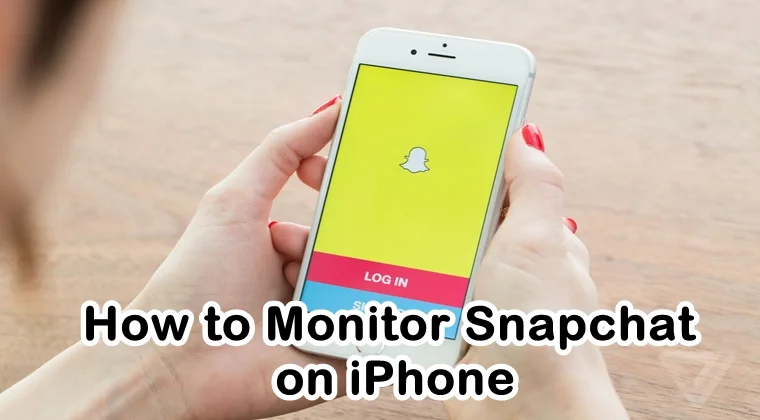 Are you a concerned parent whose kids are getting more possessed with Snapchat on their iPhones and would not share anything with you? Are you an employer who thinks your employees are misusing the company-owned iPhones and using Snapchat during office hours? Normally, what we would do is ask you to stop getting worried all day along and start using a monitoring solution that would tell you how to monitor Snapchat on iPhone.
Unfortunately, we can't do that. While there are many Snapchat monitoring solutions available on the internet, the truth is that the majority of them are absolutely bogus. People look up for Snapchat monitoring for their iPhone devices but they end up getting the fake Snapchat hack solution.
Normally, you would expect a genuine Snapchat monitoring tool to help you monitor someone's Snapchat on iPhone without wasting your time and effort. While there are several iPhone spy tools that you may come across online but most of them are inoperative and fail to perform their job while claiming that they can hack someone's Snapchat on iPhone. Let's learn more about them in detail.
How to Monitor Snapchat on iPhone
All monitoring apps and software companies claiming to hack someone's Snapchat account on their iPhone are completely fake. The truth is there is no such monitoring app that can help you monitor someone's Snapchat on their iPhone device.
iPhone comes with strict security protocols. Therefore, it is not easy to hack into someone's iPhone, let alone monitor the Snapchat app installed on someone's iPhone device.
Some users can search for Snapchat monitoring for iPhone on their web browser and come across many monitoring solutions. They can even try downloading them to see what happens. No matter which software they opt for, the result is going to be the same. They are going to end up feeling disappointed.
Therefore, instead of facing disappointment, you do not need to fall for wrong claims and avoid downloading apps that promise Snapchat monitoring for iPhone.
Use Mobistealth to Monitor Other Social Media Apps
Monitoring Snapchat for iPhone is out of the question. You just cannot do that. But that doesn't mean you can't monitor other social media apps on someone's iPhone with the help of a monitoring app.
Mobistealth is one such cell phone monitoring that helps you monitor other leading social media and instant messaging apps such as WhatsApp, Viber, WeChat, Hike, and Line. If you want to monitor these instant messaging apps, then you can use Mobistealth.
Using and operating Mobistealth is really simple and easy and it does not make the process complex for you. All you need to do is register for an account on Mobistealth's official website and then download the monitoring app for the iPhone.
As soon as the download is complete, you can install the iPhone spy app on your target's iPhone and then let the spy app do its work. The iPhone spy app will begin recording and logging all the conversations taking place on the target's iPhone and transport all the data to your online Mobistealth account.
On the online dashboard, you can get to remotely spy and monitor your target's text messages and other data including all the pictures, videos, and text messages they have shared with others on the app. You can remotely spy on their cell phone activity from anywhere and at any time.
Spying Features Offered by Mobistealth
Mobistealth is known to be an ultimate iPhone spy app that offers some incredible features for monitoring iPhone activities. The iPhone spy software of this monitoring app has been designed to suit a wide range of needs.
The spy technology in the Mobistealth iPhone spy app has used a silent and more refined approach to track and monitor the latest update of your target's current whereabouts by keeping a complete track of location through the mobile phone.
Some of the exciting spying features provided by Mobistealth for iPhone are reading text messages and iMessages, tracking call details and location, logging WhatsApp and WeChat conversations, and monitoring Viber, and Line app.
Regardless of you being a concerned parent or a worried employer trying to keep a track of your target's cell phone activity iPhone, Mobistealth has all the right iPhone spying and monitoring features for you.
Another plus side of using Mobistealth to monitor someone's iPhone activity is that it supports all iPhone models including the latest iPhone X. All the iOS versions up to iOS 11 is supported by this spy app. Therefore, it is possible for you to monitor someone's cell phone activity on any iPhone model by using Mobistealth spy app.
---