Mobistealth Teaches You How to Hack a Snapchat Account Effectively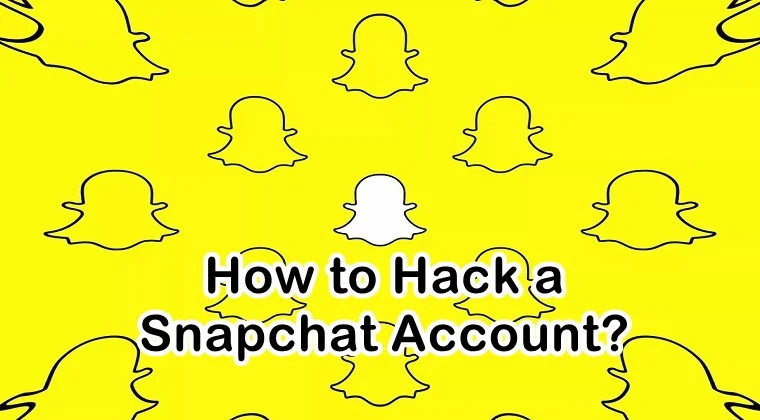 Snapchat is among the leading social media apps to have gained immense popularity, especially among children and teenagers. Ever since it became popular, people started to look for ways to hack someone's Snapchat. In fact, the internet is laden with numerous Snapchat hack tools. Let's learn how to hack a Snapchat account effectively.
The reason why Snapchat became so popular among children and teens is that it allowed them to send/receive instant messages to their friends that self-destructed after a certain time period. Also, the app does not allow anyone to save the photos shared on the platform.
The fact that the app allowed children to exchange private conversations with others did not go down too well with parents. The majority of the parents want to take care of their children and put some control over their messaging. They do not want their children to communicate with evil-minded people on the app.
This is why they became curious to spy on their children's Snapchat activity and monitoring apps like Mobistealth became their only rescue. Mobistealth is an advanced monitoring program that allows you to monitor your children's mobile activity as well as their entire online activity.
Spy on Someone's Snapchat with Mobistealth
Mobistealth allows you to spy on someone's Snapchat without them knowing. This monitoring app is a leader among the other monitoring tools in the market and allows you to effectively spy on someone's Snapchat activity.
Mobistealth is recommended for spying on someone's Snapchat account because it lets you hack their account without them knowing. The target person, let's say, your child won't be able to find out a monitoring app has been deployed on their mobile phone and is secretly spying on their Snapchat activity.
You do not need to jailbreak or root the target device for hacking into their Snapchat account. Moreover, you also do not need to have the technical knowledge or be a tech-savvy to hack someone's Snapchat account. By using simple instructions offered by Mobistealth, you can install the app on the target phone and begin spying on their Snapchat activity.
Snapchat Hack Online in Three Simple Steps
Mobistealth in just three simple steps. Let's find out how you can spy on someone's Snapchat account without them knowing with the help of Mobistealth. The following three steps will help you understand how Mobistealth works:
Step 1: Sign Up
First of all, you need to sign up and register an account with Mobistealth by choosing the pricing plan that best suits your needs and requirements. You may even ask for a refund after fifteen days if you are not satisfied with the serviced provided by Mobistealth.
Step 2: Connect with the Target Device
If your target person owns an Android device then you need physical access to their device in order to download and install the Mobistealth app on their device which is going to take only a few minutes. As soon as it is installed, it becomes hidden on their device.
In case your target person is using an iOS device, then physical access to their phone is not required. You just need to know iTunes credentials of their device.
Step 3: Start Spying Snapchat
Now, you need to log in to your Mobistealth user account and from the dashboard, you will be able to monitor all their Snapchat activity including all the photos, videos, and text messages they have shared with others on the platform. The best thing about Mobistealth is that it stays hidden on the target device and does not let them tamper with it.
Mobistealth makes Snapchat Hack No Human Verification Possible
Most of the Snapchat hack tools found on the internet ask for your human identity before delivering any results to you. What is more, they do not even deliver effective results even after you have provided your human verification.
Thankfully, Mobistealth is one monitoring tool that does not require you to provide any human verification. This monitoring app allows you to hack someone's Snapchat without you having to verify your human identity. You do not even need to fill out any online surveys to hack someone's Snapchat account.
There is no requirement for human verification with Mobistealth. This means while beginning to monitor someone's Snapchat, you won't need to verify your human identity. Therefore, you should only opt for Mobistealth because it makes Snapchat hack no human verification possible.
Snapchat Monitoring Becomes Easier with Mobistealth
Gone are the days when Snapchat monitoring was thought to be an impossible task and something that could not be achieved. With the invention of advanced monitoring solutions like Mobistealth, it has become possible and easier to hack someone's Snapchat account.
Parents can use Mobistealth to keep an eye on their children's Snapchat activity to make ensure they are not encountered with any online threat such as cyberbullying, pedophilia, pornography, violence, etc. if or when children are exposed to any of these online threats on the app, parents will be instantly informed by the monitoring app and will take immediate action.
The same monitoring app can also be used by any person who wishes to keep a check on their partner's Snapchat activity to make sure they are not talking to someone else on the app. Snapchat monitoring via Mobistealth helps them confirm their suspicion about whether or not they are being cheated in their relationship.
If you are an avid internet user and know about a lot of Snapchat hacks, then you must be aware that there are several methods and tools available to hack a Snapchat account. Some of them are reliable and trustworthy such as Mobistealth. However, most of them are risky and fake.
If you are looking to get instant access to someone's Snapchat account and want to find out what they have been doing on the app lately then you need to opt for a monitoring app that's reliable and professional. Mobistealth is your best bet in this regard because it makes Snapchat monitoring really easy.
---